The Worst Storyline In Blue Bloods Season 7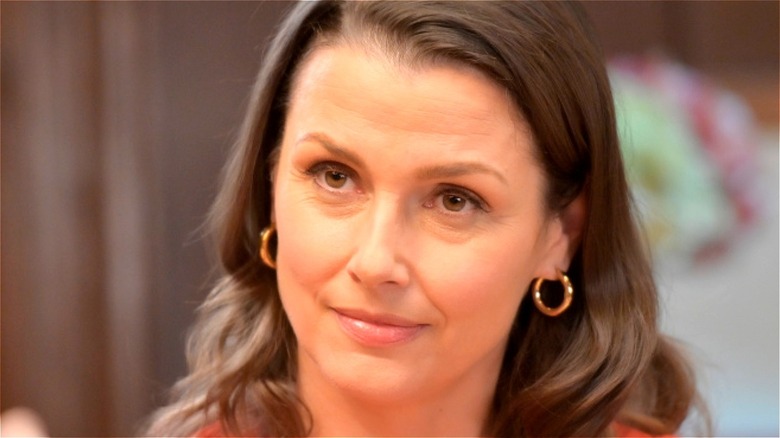 John Paul Filo/CBS
Over the years, "Blue Bloods" on CBS has amassed hundreds of episodes, with each one detailing a different set of crimes for the Reagan family to solve or overcome. They've all chosen career paths to protect their city and clean up the streets, so in pretty much every episode, we see several different cases being worked by each of the Reagans. A lot of the time, this involves Danny (Donnie Wahlberg) and Jamie (Will Estes) taking to the streets to track down perps. Frank (Tom Selleck) and Erin (Bridget Moynahan) spend more time in office buildings, typically taking on the more bureaucratic side of law enforcement. 
Since there are often multiple plotlines converging within a single episode, which usually run for about 42 minutes without any commercials, sometimes there isn't always time to give each storyline the attention it deserves. Fans have no problem turning to IMDb when they feel an episode has left them high and dry, and that's precisely the case for one particular installment of "Blue Bloods" Season 7.
Fans didn't care for the psychic plot in For the Community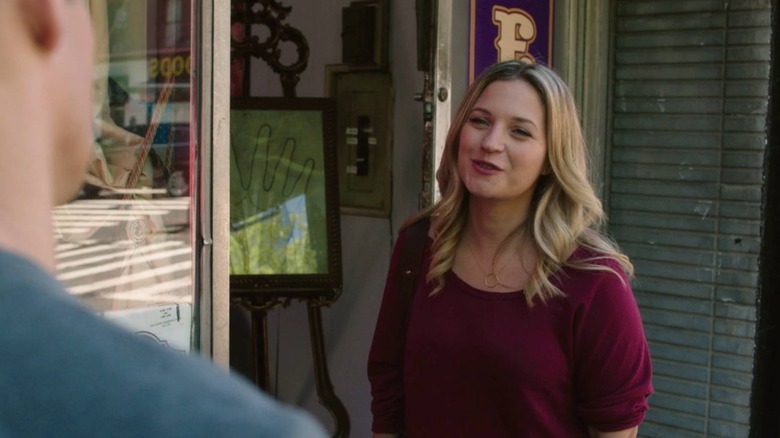 CBS/Hulu
When it comes to determining the poorest-received episode of a particular season of "Blue Bloods," it's good to check out IMDb. Hundreds of people rate every episode, so when it comes to Season 7, the worst by a large margin is "For the Community," which clocks in at 7.3/10. You'll often be hard-pressed to find a "Blue Bloods" episode that dips below 8.0/10, but a lot of people didn't seem to care for this particular storyline, involving Erin and Anthony (Steve Schirripa) trying to prevent a local community activist from being deported.
Under reviews, a clearer picture starts to form about why this episode didn't resonate as well as others. One user wrote, "The episode should have mainly concentrated on the community activist, seeking relief for tenants, not knowing that she wasn't really a U.S. citizen and therefore facing deportation until Erin, who had had it with her at other times, finds out the true story behind this lady activist." Instead, the episode devoted a fair amount of time to Jamie and Eddie (Vanessa Ray) chatting with a "psychic." The user goes on to describe that subplot as "inane at best."
It seems like this particular episode of "Blue Bloods" didn't know where to give more attention to, and as a result, the final product suffered.