Final Halo Trailer Will Have You On The Edge Of Your Gaming Chair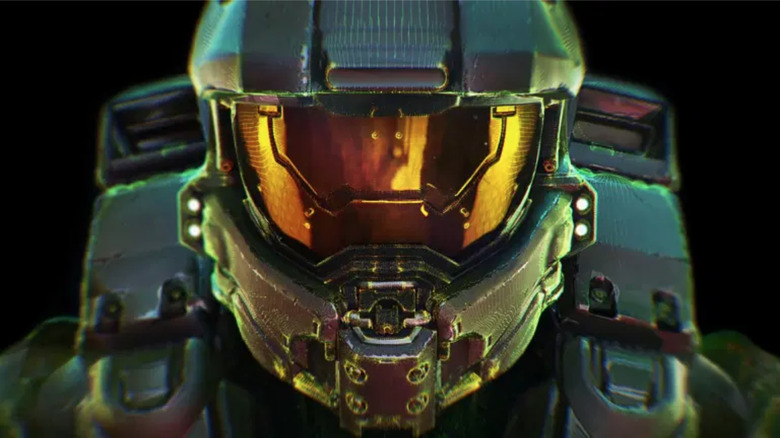 Paramount+
"Halo" is one of the most respected and beloved video game franchises of all time. For several decades at this point, players have suited up, gone on missions, and battled against one another online to see who would ultimately emerge victorious. It should come as no surprise to hear that studios have sought after a "Halo" adaptation for quite a long time, and after years of stops and gos, we're finally getting a proper series in the flesh.
"Halo" is set to debut on Paramount+ on Thursday, March 24. It will follow the epic conflict between humans and an alien menace called the Covenant, bringing together aspects of various games like you've never seen before. Arguably, the biggest change coming to the series is the fact we'll actually get a chance to see Master Chief's face, which has remained hidden throughout the games so far. 
With just a couple of weeks left, it's the final push to get the word out on the series, and we have yet another trailer that provides an even better look at what audiences can expect out of the latest show for you to obsess over.
A new Halo trailer has taken flight
If YouTube comment sections are any indication, which they should be, fans are in for a real treat when "Halo" premieres on Paramount+. It's one of the most highly anticipated projects coming out in 2022, and given the rich history of the source material, it could easily span years if viewership does well. After a brief loop of animated robotics, the trailer finally arrived, offering fans everything they could've wanted out of a "Halo" teaser.
In the comments on YouTube, one user wrote, "Less [than] 2 weeks [I'm] getting more and more excited the closer it gets! Let's goooooooo." With one word, another user really sums up a lot of people's feelings, "HYPED."
The first episode of "Halo," entitled "Contact," airs on Paramount+ on March 24, with future episodes coming out once a week after that. The only place you'll be able to see it is Paramount+, which has various pricing tiers available starting at $4.99/month with commercials all the way up to $14.99/month if you want more deluxe amenities.
It's a small price to pay to get more "Halo" in your life. And based on this trailer, this is one series you won't want to miss.