1883's Sam Elliott Shares His Brutally Honest Review Of Yellowstone
Sam Elliott has been a prolific actor since the late '60s, racking up nearly 100 film and television acting credits ranging from the original "Mission: Impossible" series to "Robot Chicken." His booming voice and iconic mustache make him instantly recognizable, and his performances in popular movies like "Road House" and "The Big Lebowski" have made him widely known.
After supporting roles in the vast majority of his film and television appearances, Elliott currently stars in the Western drama "1883." The new hit from Paramount+ is the prequel to Taylor Sheridan's modern-day Western "Yellowstone," which is currently between its fourth and fifth seasons and stars Kevin Costner, Luke Grimes, Kelly Reilly, and Wes Bentley. In "1883," Elliott plays Shea Brennan, who sometimes clashes with James Dutton (Tim McGraw), the great-great-grandfather of Costner's character.
Elliott has high praise for "1883," calling creator Taylor Sheridan "a genius" (via The Hollywood Reporter), but on a recent episode of "WTF with Marc Maron" (via Taste of Country), the actor was much less complimentary regarding "Yellowstone."
Elliott told Maron he wasn't particularly fond of the parent series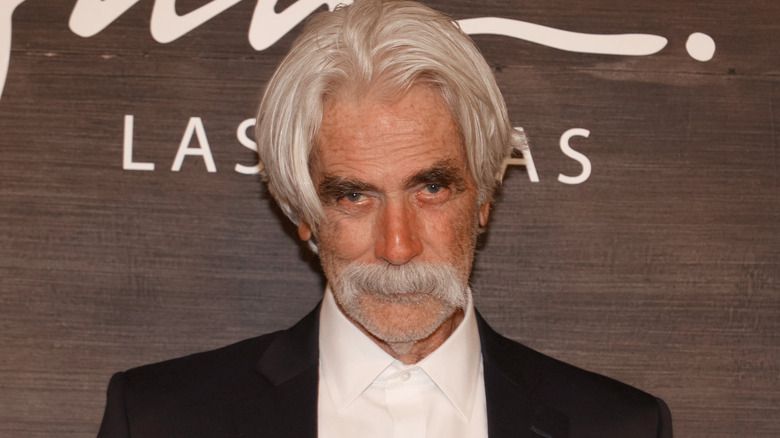 Ethan Miller/Getty Images
At the very end of the interview, released on February 28, Sam Elliott told host Marc Maron that although he has respect for Kevin Costner and some of the other members of the cast, he's "not a 'Yellowstone' fan." In fact, the actor doesn't even watch the series that inspired the one he now stars in, comparing it to the popular 1980s soap opera "Dallas," another family conflict-driven drama set in the West.
On the contrary, Elliott has always believed that "1883" would be successful without "Yellowstone," asserting even before the prequel series aired that it "stands alone." Although it's still early for "1883," he wasn't wrong: According to Rotten Tomatoes, "1883" has been better received among both critics and audiences alike, with an average Tomatometer of 86% and an average audience score of 80% compared to 82% and 83%, respectively, for "Yellowstone."