The Devil Wears Prada Scene That Truly Annoyed Viewers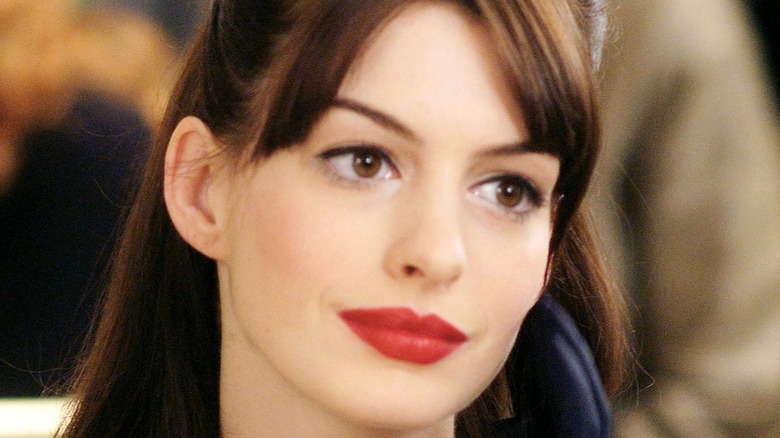 20th Century Fox
Anne Hathaway and Meryl Streep star in the 2006 comedy drama "The Devil Wears Prada." The film follows Andy (Hathaway) who unexpectedly lands a job working as a junior assistant for famous fashion editor Miranda Priestly (Streep). Andy is an outsider to the world of fashion, but sees the job as a stepping stone for her career as a journalist. Over the course of the film, she develops a genuine passion for fashion and climbs up the ladder working for Miranda. She eventually becomes her number one assistant before abandoning Miranda and the job as she feels it's in her best interest.
"The Devil Wears Prada" is a fan favorite and arguably a classic of 2000s film. This is reflected in its Rotten Tomatoes score which sits at 75% from critics and 76% from audiences and, not to mention, the site has dubbed it "certified fresh." The critics consensus only further compliments the film and solidifies its status reading, "A rare film that surpasses the quality of its source novel, this Devil is a witty expose of New York's fashion scene, with Meryl Streep in top form and Anne Hathaway more than holding her own."
Although "The Devil Wears Prada" is an iconic film, that doesn't mean it's without its grievances from fans. There is one scene in particular the fans have taken issue with.
Fans do not like the way Andy's friends handled Miranda's call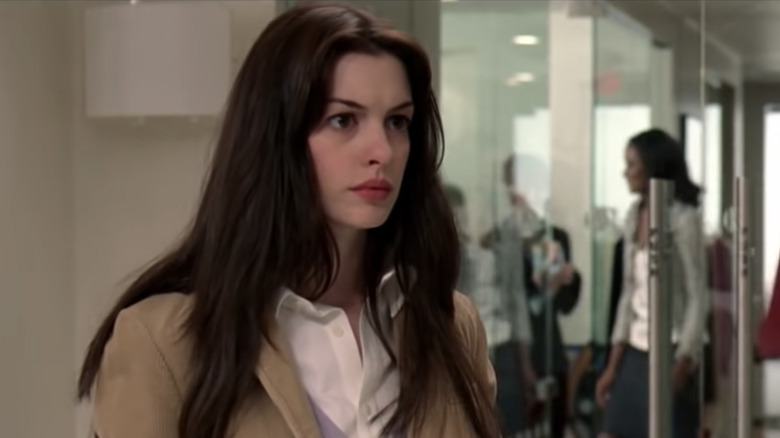 20th Century Fox
Right before the midpoint of the film, Andy meets up with her boyfriend Nate (Adrian Grenier) and a few friends for dinner. This is the first time she's seen them in awhile as her job has been keeping her busy with Miranda relentlessly calling her to run errands. This is to be expected as Andy works for a very high profile fashion magazine editor. Even if Miranda had a more likable personality, Andy would still most likely be busy performing tasks. However, her friends don't seem to like this and express that in this scene which fans are not too fond of.
During dinner, Andy bestows some very expensive gifts to her friends she got from work including a designer purse. A few moments later, Andy is receiving a call from Miranda. Rather than let Andy answer her literal boss, her friends and boyfriend toss around the phone and poke fun at both Miranda and Andy's new busy work life. This reasonably upsets Andy who takes her job seriously, it also upset fans.
In a Reddit thread discussing movie scenes that annoyed fans, commenters discussed their annoyance with this scene. Redditor u/Nickolisob gets the ball rolling by saying, "The scene in 'Devil Wears Prada' when Andy gives her friends expensive gifts and then they f*** around and take her phone when the boss calls." Other commenters agreed with u/is_it_soy saying, "Yes! And then they're mad at HER for being annoyed. Ugh." and u/brycejm1991 adding, "[If I remember correctly] isn't he an aspiring chef? Like that's just as demanding as her job."