How Pierce Brosnan Really Felt About Working With Ilana Glazer On False Positive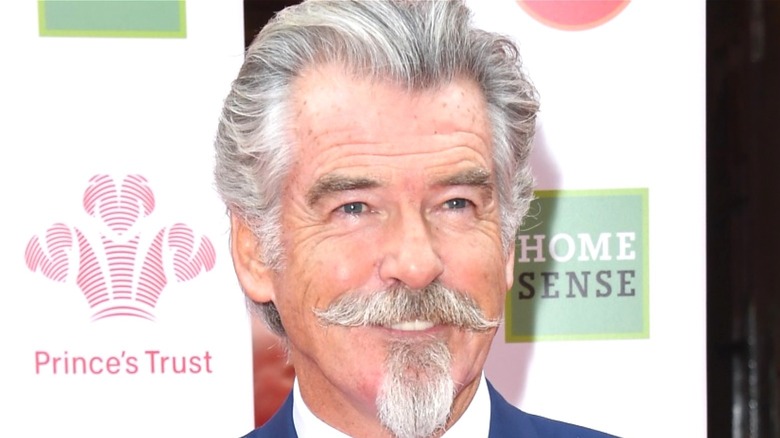 Stuart C. Wilson/Getty
In 2021, former James Bond actor Pierce Brosnan and "Broad City" star Ilana Glazer co-starred in the psychological horror film, "False Positive," directed by John Lee (who co-wrote the screenplay with Glazer). The film follows Lucy (Glazer) who has been trying with her husband, Adrian (Justin Theroux) for several months with no success. Growing desperate, the couple goes to a renowned fertility doctor, Dr. Hindle (Brosnan), who is known as somewhat of a miracle worker for women struggling to get pregnant. However, after Lucy gets pregnant, she begins to become suspicious of Hindle, even suspecting sinister foul play.
Despite the intriguing presence, the film didn't exactly fare well amongst critics or viewers — the film holds just a 48% Tomatometer score and an 18% audience score on Rotten Tomatoes. The poor scores are too bad considering the impressive cast. Brosnan and Glazer both do their very best as actors with the script — Brosnan's creepy doctor act is genuinely disturbing, while Glazer is believable as a soon-to-be mother scared for her child.
Those who have been following Glazer's career know that she is undeniably talented — her comedic work in "Broad City" is top notch. What we don't know, as viewers, is what she's like to work with. Lucky for us, Brosnan has opened up about having Glazer as a co-star.
Brosnan calls working with Glazer 'exhilarating'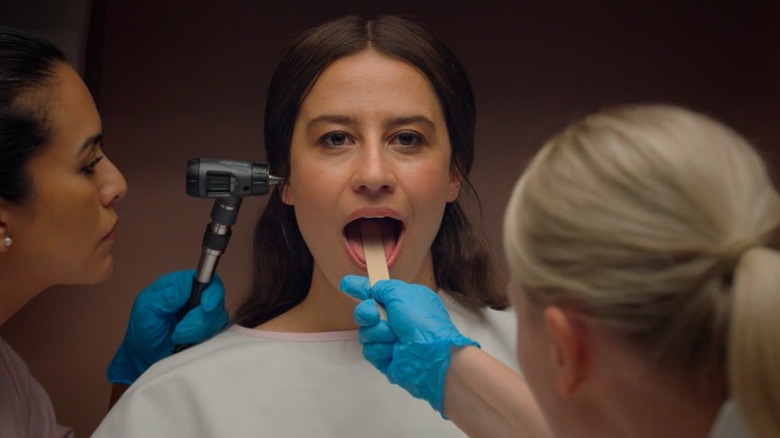 Hulu
During an exclusive interview with Looper, Brosnan discussed his experience working with Glazer on "False Positive." First, he recounted his unique experience meeting Glazer. Brosnan said, "I went down to the set one night in Brooklyn to say hello to everyone and John [Lee, the film's director] was shooting with Ilana. She was butt naked, I mean naked and covered in blood and that's how she greeted me. She said, 'Hello Pierce' ... so I thought, we're off to the races here."
Brosnan had nothing but kind words for Glazer overall, calling her "triumphantly courageous and spontaneous and funny and warm." He also noted that she helped to relieve some of the pressure in filming more sensitive scenes. He said, "You know, to play intimate scenes, to be a gynecologist and have to play the scene with a woman, the actress, who is there and vulnerable in such a position, [she made it] easy to do. When you work with wonderful artists then you're free, it's exhilarating."
To see how Brosnan's and Glazer's dynamic together played out on screen, "False Positive" is available to watch on Hulu.