The Forgotten Dune Miniseries That Starred William Hurt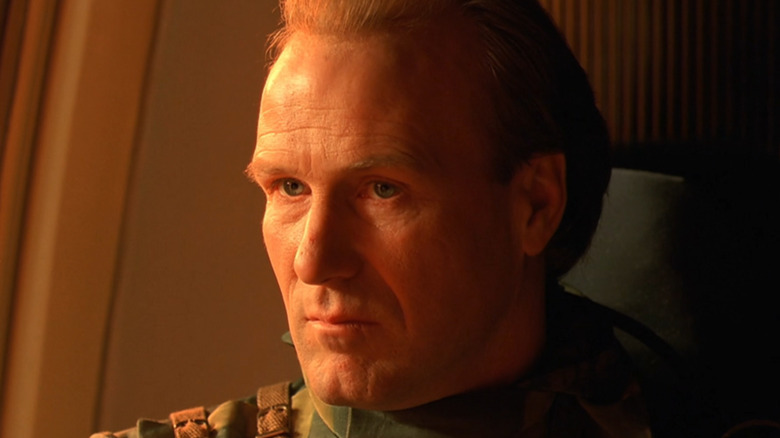 Syfy
"Dune" fans waited a long time for an adaptation that lives up to the hype of Frank Herbert's classic science fiction novel. David Lynch's 1984 film won't go down in history as the director's finest hour, after all. Fortunately, Denis Villeneuve delivered an impressive adaptation with "Dune: Part One," which was released last year to much celebration. Critics and fans were both satisfied with the movie, as evidenced by its 84% and 90% Fresh scores on Rotten Tomatoes. On top of the film's positive reception, Villeneuve's sci-fi opus was a box office success, grossing $40 million domestically during its opening weekend, despite being released during the COVID-19 pandemic with a day-and-date HBO Max release cannibalizing returns (per Variety).
Villeneuve's and Lynch's "Dune" adaptations are universally known, but they aren't the only versions of the story brought to life for the screen. There is also a forgotten miniseries starring William Hurt that came out in the year 2000 that received some critical praise at the time of its release. Let's take a trip down memory lane.
William Hurt starred in a forgotten Syfy Dune adaptation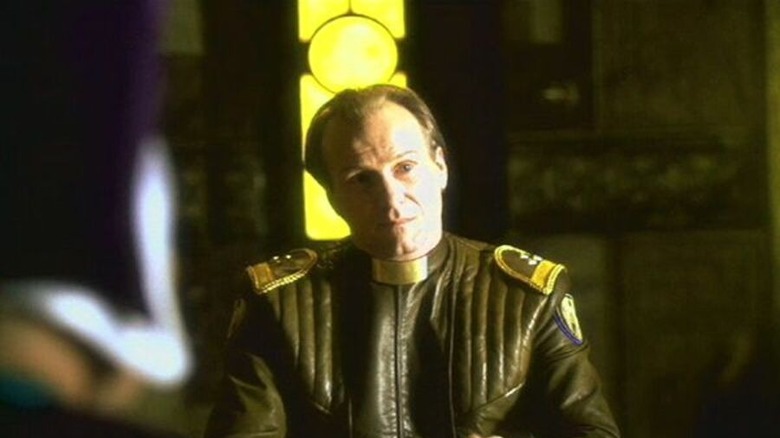 Syfy
"Frank Herbert's Dune" was released in the year 2000 as a three-part miniseries on Syfy (previously known as the Sci-Fi Channel). Much like the book, the story follows protagonist Paul Atreides aka Muad'Dib (Alec Newman) as he sets out to unite the people of Arrakis. William Hurt plays Duke Leto Atreides, a dream part for the actor who was a fan of Herbert's novel prior to being cast in the series, according to The New York Times.
The adaptation was a hit for the network at the time, averaging 4.4 million viewers over the three nights it aired (via Next TV). The series also proved to be a minor awards darling, winning two Emmy Awards in 2001 for Outstanding Cinematography and Outstanding Special Visual Effects in a miniseries or movie.
A sequel entitled "Frank Herbert's Children of Dune" was released in 2003. The follow-up series adapts elements from the aforementioned author's "Dune Messiah" and "Children of Dune" novels.