Ron Howard Shares Interesting Han Solo Set Footage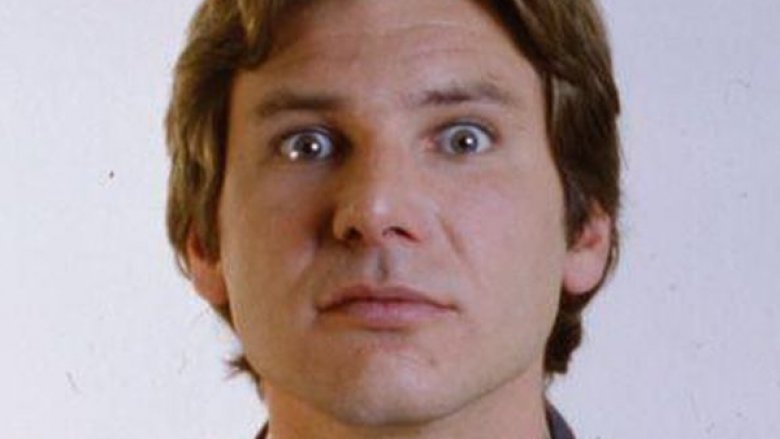 In true Ron Howard fashion, the filmmaker is continuing on his teasing streak. 
Since Howard stepped in to take over for original directors Phil Lord and Chris Miller following reported firings, he's shared sneak peeks from the set of the upcoming Han Solo film. Where previous reveals gave fans a glimpse at Donald Glover as young Lando Calrissian and teased what the wardrobe of one special character may look like, Howard's most recent posts are intriguing videos from what appears to be a scrapyard. 
Howard shared both clips on his Twitter page, captioning the first with, "Rehearsing a crane shot as we wait for sundown." The video shows a camera-rigged crane rising in the distance, pointed at a massive wall of linked green screen panels. Though it's painfully brief, only 13 seconds in length, the footage has proved enough to stir up excitement in many Star Wars fans.
In a second tweet, Howard gave us a look at a beat-up, junked Speeder covered in what looks like either snow or white fire extinguisher residue. "Where old Speeders go to die," Howard captioned the video. 
Given that the Star Wars lore has made it abundantly clear that the Millennium Falcon was constructed from a variety of scrapped parts, with the iconic ship most recently being referred to as "junk" in 2015's The Force Awakens, a junkyard filled with hodgepodge metal pieces seems like the perfect location to include in the untitled Han Solo pic. 
By the looks of it, things behind the scenes are going quite well. Howard recently opened up about how production is going, stating that the entire project is "coming along great" and that the process has been made wonderful by the incredibly talented cast. 
"It's a fantastic script, a great cast, and I am having a fantastic creative experience with it," stated Howard. "It's a great young cast, incredibly strong—smart, funny people who love their characters and love being part of this. I think we'll be able to do something that is a lot of fun."
The upcoming Star Wars standalone stars Alden Ehrenreich as Han Solo, Joonas Suotamo as Chewbacca, and Glover as a young Lando Calrissian. Woody Harrelson, Emilia Clarke, Thandie Newton, Warwick Davis, and Phoebe Waller-Bridge round out the cast in yet-unspecified roles. 
The untitled Han Solo movie will fly into theaters on May 25, 2018. Until then, take a look at everything we hope to see in the prequel flick.
Rehearsing a crane shot as we wait for sundown – pic.twitter.com/gg2MJ0aAAK

— Ron Howard (@RealRonHoward) August 10, 2017
Where old Speeders go to die. pic.twitter.com/WITP1xpzvf

— Ron Howard (@RealRonHoward) August 10, 2017