Russo Brothers To Produce Movie Adaptation Of Refugee Novel Exit West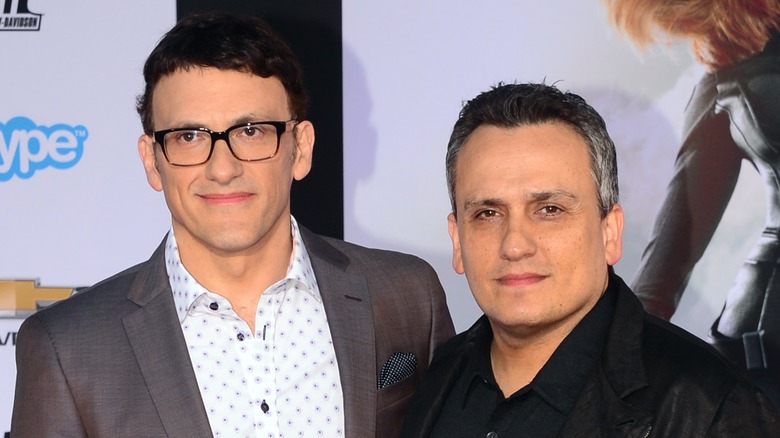 Getty Images
After wrapping up the massive Marvel crossover events that are Avengers: Infinity War and its yet-to-be-titled sequel, the Russo brothers will tackle the real-world refugee crisis with an adaptation of Mohsin Hamid's acclaimed fiction novel Exit West, according to Deadline.
The duo has tapped filmmaker Morten Tyldum to direct the film, following up on his work on Passengers and The Imitation Game, the latter of which brought him an Oscar nomination for best director. Discussing the Russo brothers, Tyldum said that "Joe and Anthony are phenomenal storytellers with a bold and unique vision for their company and the kind of films they and their team want to produce. As a filmmaker, it feels like coming home." Likewise, the Russos complimented Tyldum as "an incredibly talented filmmaker", saying that they "couldn't be more excited to collaborate with him."
This is not the first time a novel by Mohsin Hamid has been adapted for cinema, with a film version of his book The Reluctant Fundamentalist being released in 2012 and an adaptation of his debut novel Moth Smoke in development right now. Exit West incorporates magical fiction to present an allegorical version of the world's global migration crisis, following two people from an unknown Middle Eastern country as they escape from local violence by traveling through a series of doors, each time arriving in another harrowing location on their long road to resettlement.
There are currently no release details on the Exit West film, which is not likely to begin production until the Russo brothers wrap production on their Avengers sequels in January. Until then, let's hope it fares better than the works on our list of great books that became awful movies.