The Worst Storyline In Cheers Season 5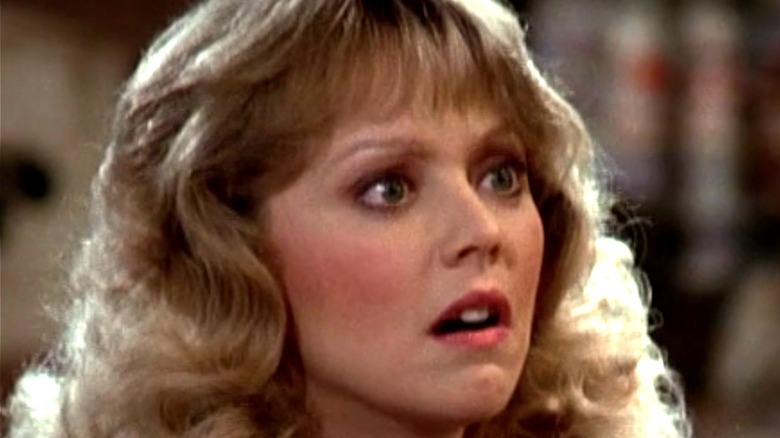 NBC
For eleven seasons, audiences tuned in to watch the pint-pulling employees and reliable barflies of "Cheers." With Ted Danson as Boston Red Sox pitcher-turned-bartender Sam Malone at the helm, the series aired from 1982 to 1993. Like any long-running sitcom, "Cheers" had its ups and downs — none big enough, however, to sink the series' award season domination. "Cheers" earned a record 117 Primetime Emmy Award nominations, and was nominated for Outstanding Comedy Series every year it was on air (via IMDb).
In addition to producing perhaps the greatest theme song of all time, "Cheers" helped to establish some of the most defining conventions of the sitcom genre, including witty cold opens. The series also introduced audiences to one of the most enduring on-again-off-again relationships in sitcom history: the romance between the womanizing Sam and the bookish barmaid Diane Chambers (Shelley Long).
For five seasons, "Cheers" tested the limits of the "will-they-won't-they" relationship, repeatedly building up and deflating the thorny romance between Sam and Diane. Initially, the pair's simultaneous attraction and disgust for one another led to scintillating scenes and big laughs. Over the course of the bumpy relationship, "Cheers" introduced new love interests to divide the couple (including a brainy psychiatrist named Frasier Crane) and other reasons for the pair to love to hate each other. By the end of Long's tenure on the sitcom, Diane and Sam's relationship had run out of gas, resulting in one of the weaker storylines of the show's 5th season.
Sam and Diane's relationship finally sputters out in Season 5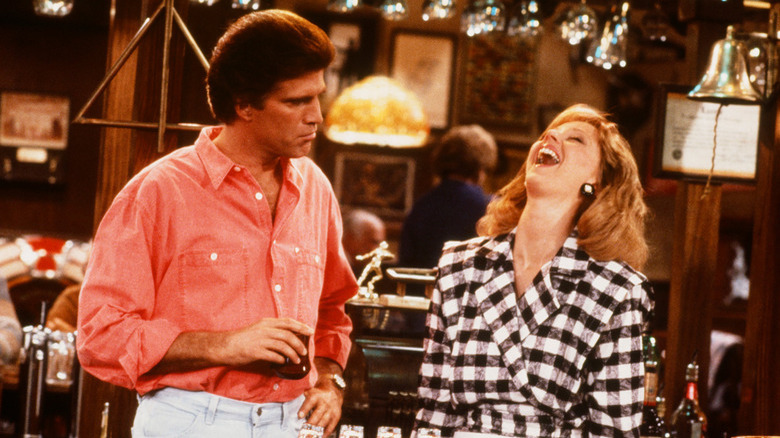 NBC
By Season 5, the partnership between Sam and Diane had lost its momentum. Part of this was by design; Long decided to leave "Cheers" ahead of Season 6 once her contract was up. In orchestrating Long's departure, the show's writers, having wrung everything they could out of an overstretched romance, leaned into caricatures of the antagonistic partnership. At the end of Season 4, Sam asks Diane to marry him, setting up the following season for a strained back-and-forth in which Diane reneges on her initial refusal, all but forcing Sam to propose again. The pair engages in a bitter season-long game of cat and mouse, periodically dating around to spurn one another.
In Season 5 episodes like "Chambers vs Malone" and "Dinner at Eight-ish," Sam and Diane are more spiteful than ever. The former sees Diane pressing phony assault and battery charges against Sam, only for the couple to secure their engagement by the episode's end. The newly betrothed couple is just as argumentative, even convincing a marriage counselor in Episode 21, titled "Simon Says," that their marriage is doomed. The "Cheers" writers ultimately break up the couple just as they're supposed to wed by shoehorning in a publishing opportunity for Diane at the last minute. 
Still, after a season of never-ending wooing and waffling between the doomed couple, Long ends her time on "Cheers" on a moving note. In the season finale, "I Do, Adieu," Sam realizes they will never truly be happy as a married couple, ending the series' central romantic relationship with a bittersweet sendoff: "Have a good life."