Is Netflix's Blue Miracle Based On A True Story?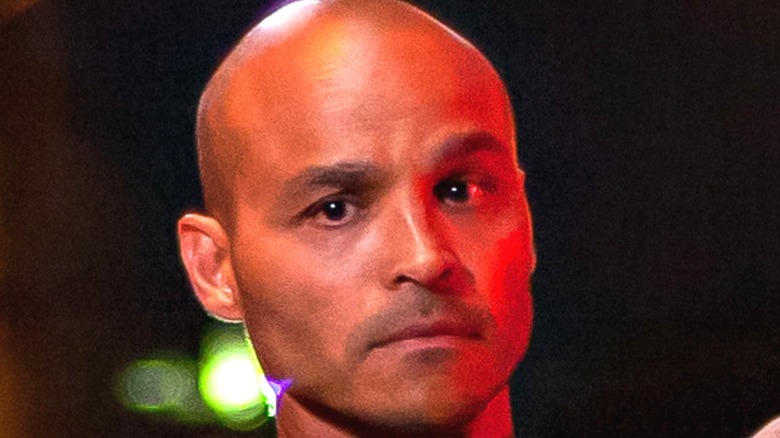 Carlos Rodriguez/Netflix
In May 2021, Netflix subscribers were graced with 90 minutes of heartwarming content when "Blue Miracle," directed by Julio Quintana, was released.
The platform-exclusive film centers around Omar (Jimmy Gonzales), who — along with his wife, Becca (Fernanda Urrejola) – runs Casa Hogar, a boys' orphanage located in Cabo San Lucas, Mexico. Though the boys don't have the best life, they can always count on loving support and a stable home thanks to Omar and Becca. However, that stability is shaken when a hurricane floods Casa Hogar, all while Omar battles an enormous debt to the bank.
Omar and a handful of Casa Hogar's residents partner with cranky boat captain Wade (Dennis Quaid) to enter Bisbee's Black & Blue fishing tournament, the winner of which receives a massive cash prize. Between Wade being the only consecutive two-time winner in Bisbee history and Omar's determination to avoid foreclosure and maintain a home for the boys, the odds are in the team's favor despite Wade being the only member with fishing experience.
"Blue Miracle" is a feel-good movie that inspires viewers to believe that anything is possible. Many might wonder if this touching tale of Omar, Wade, and the young crew of Moco (Miguel Angel Garcia), Geco (Anthony Gonzalez), and Hollywood (Nathan Alejandro Arenas) is based on fact or fiction — and as it turns out, it's mostly fact.
Most of Blue Miracle is based on real-life events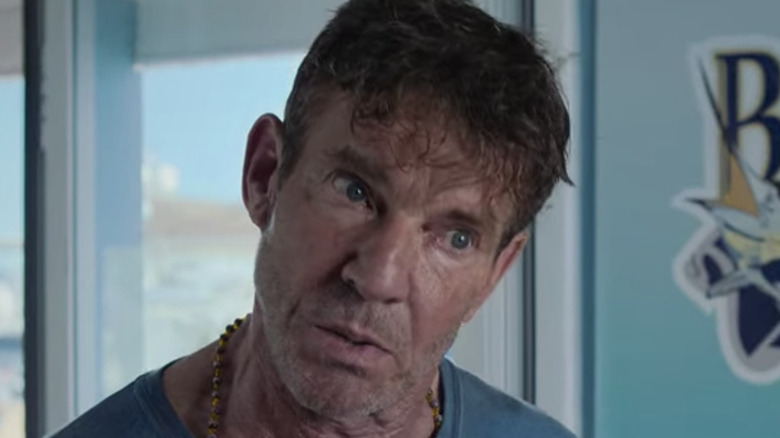 Netflix
The majority of "Blue Miracle" is inspired by the real-life events of Casa Hogar, which actually exists in Mexico. In 2014, when Hurricane Odile wreaked havoc on Cabo San Lucas, including the orphanage, owner Omar Castaneda and several of the boys did enter and win Bisbee's Black & Blue tournament. Their catch of a blue marlin weighing in at 385 pounds earned them the much-needed prize of $258,325, which was used to repair the storm damage to Casa Hogar (via PR Newswire).
For director Julio Quintana, it was a pleasure to bring more awareness to the underdog team's unprecedented triumph. He said, "True stories resonate with an audience the way fictional stories don't" (via Netflix Film Club).
However, as is the case with many projects that are based on a true story, some aspects of "Blue Miracle" were tweaked for entertainment purposes. A prime example is Dennis Quaid's character of Captain Wade, who doesn't exist off-screen. In reality, it was professional sport fisherman Ernie Cossio who partnered with Omar and the Casa Hogar team to win the Bisbee tournament. According to Cossio, his on-screen persona as a washed-up, angry captain who resides on his boat is "heavily fictionalized."