DiNozzo's Biggest Mistake Ever On NCIS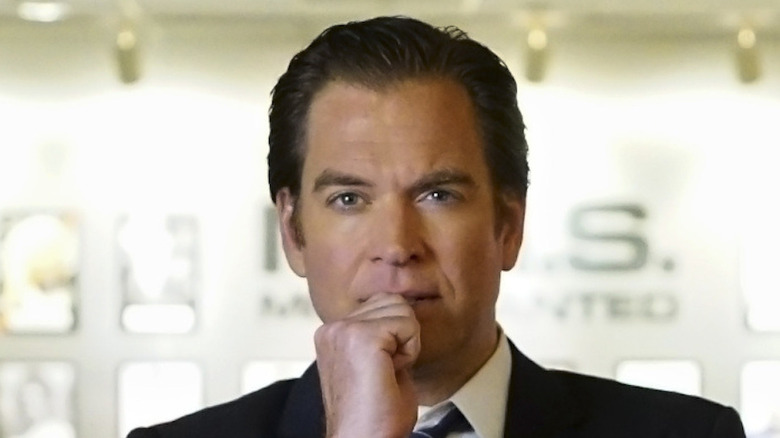 Sonja Flemming/CBS
One of the longest-running fan-favorite field agents on the CBS police procedural "NCIS" is Anthony DiNozzo (Michael Weatherly), an original character created at the series' inception by Donald Bellisario. DiNozzo appears as a series regular on "NCIS" until Season 13, when he leaves the team at the season finale, entitled "Family First." Through those 13 seasons, DiNozzo is characterized at first as something of a womanizer; he frequently flirts with women he meets on the job and makes an effort to playfully annoy his colleagues. Weatherly himself has commented on this dynamic, saying that although DiNozzo is irritating, the rest of the "NCIS" characters clearly miss him when he's away (via TV Line).
Changes in approach to DiNozzo's character — making him less chauvinistic, for one — resulted in higher audience approval for DiNozzo. In 2011, Weatherly was named seventh in the top 10 most popular primetime television stars, alongside fellow "NCIS" stars Pauley Perrette, Cote de Pablo, Mark Harmon, and David McCallum (via The Huffington Post). DiNozzo embarks on a long-running will-they-won't-they romantic subplot with Ziva David (de Pablo) throughout their run on the show together, culminating in DiNozzo's departure from NCIS when he learns that he and Ziva have a daughter together.
When it comes to DiNozzo's biggest mistake ever, it has to involve that romantic subplot: Hard feelings between DiNozzo and Ziva hit an all-time high in Season 6, almost resulting in permanently deadly consequences for Ziva — in part, due to DiNozzo's actions.
DiNozzo's attempt to arrest Michael Rivkin has devastating consequences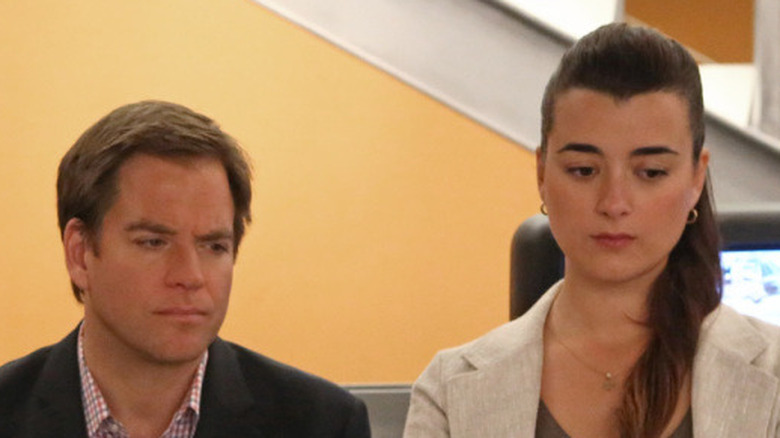 Robert Voets/CBS
The final story arc in Season 6 of "NCIS" involves Michael Rivkin (Merik Tadros), an Israeli Mossad agent who maintains a romantic relationship with Ziva David, all the while developing an antagonistic relationship with the NCIS team. Rivkin investigates the same terrorist cells that NCIS investigates during the final episodes of Season 6, but instead of working together, he kills them before the NCIS team can get involved — undermining NCIS' mission and DiNozzo's faith in Ziva's loyalty to him and the rest of the team. At the end of the penultimate Season 6 episode "Semper Fidelis," DiNozzo attempts to arrest Rivkin at Ziva's apartment, prompting a fight that ends when DiNozzo shoots Rivkin in self-defense.
In the Season 6 finale "Aliyah," Rivkin dies from his injuries in the hospital. Ziva immediately blames DiNozzo for Rivkin's death; she actually physically hits him at one point over it. Ziva's father, Mossad intelligence head Eli David (Michael Nori) additionally accuses DiNozzo of killing Rivkin on purpose. The blame game between the American and Israeli intelligence agencies results in Ziva leaving NCIS to go back to working for Mossad and take over Rivkin's mission, leaving DiNozzo and Ziva's own romantic feelings for one another up in the air. The implications of DiNozzo's actions take an even more serious turn when the final shots of Season 6 reveal that Ziva has been captured and tortured for information on NCIS.