The Biggest Mistake J.J. Ever Made On Criminal Minds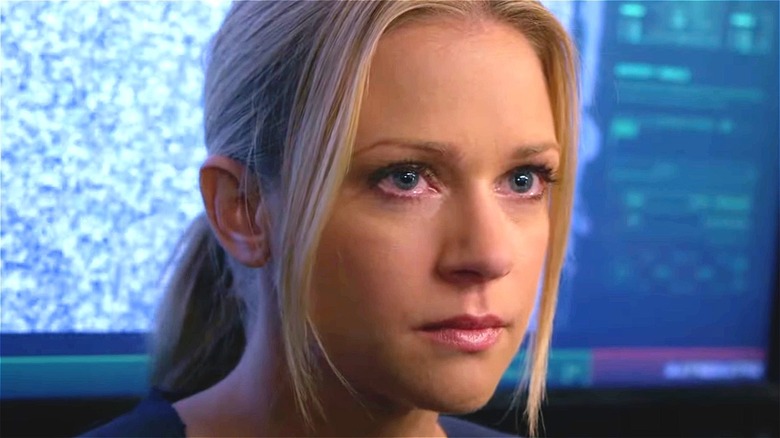 CBS/YouTube
For 15 seasons, the FBI's Behavioral Analysis Unit at the center of the CBS crime drama "Criminal Minds" crisscrossed the United States — usually aboard a private jet — to identify, track, and apprehend some of the worst fictional criminals to ever appear on network TV. Tackling 300+ cases over the series' impressive run, the unit rarely failed to identify their unknown subject — or "unsub." Some were sent to prison, while others were sent to the local morgue. Whatever the outcome was, the BAU had a remarkable success rate.
Such success is only possible when each team member is performing at their best. Indeed, mistakes happen, but given their elite training, one would expect the BAU to largely be free of error. While the team managed to avoid catastrophic tactical errors, there were a few decisions that, while seemingly innocuous, later proved to have significant consequences. For Jennifer "JJ" Jareau (A. J. Cook), that moment came when she rejoined the team after a mysterious absence.
JJ told the BAU she'd been working at the Pentagon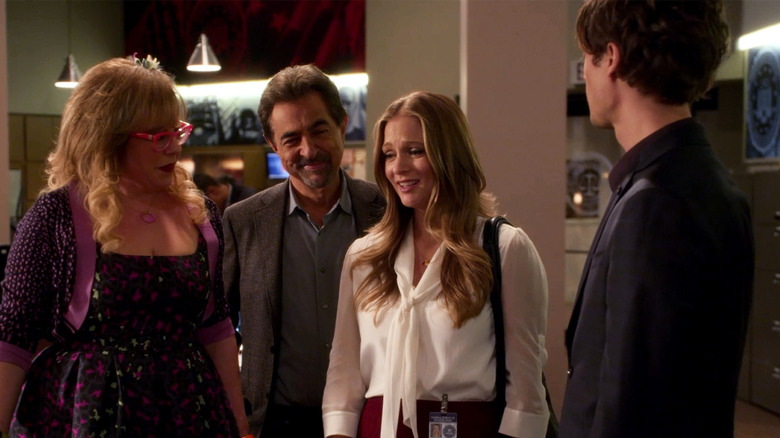 CBS
As fans of the series know, JJ had a few long absences from the team, twice for maternity leave (which reflected A. J. Cook's actual pregnancies) and once for a forced transfer in Season 6 to the Pentagon (which was the in-story explanation for Cook being temporarily fired from the series). While a forced transfer of a communications liaison to America's military headquarters seemed odd, the excuse served its purpose, and JJ was scuttled off to Washington, D.C.
Both A. J. Cook and JJ returned in Season 7, largely due to an avalanche of fan demand. For the next two seasons, JJ's BAU teammates continued to believe she'd been working at the Pentagon in D.C., but that was a total lie. In Season 9, it comes to light that JJ, as well as the BAU's new section chief Mateo Cruz (Esai Morales), had actually been part of Operation: Classified, a State Department effort to locate infamous terrorist Osama bin Laden.
On a secret mission in Afghanistan, JJ was targeted by terrorists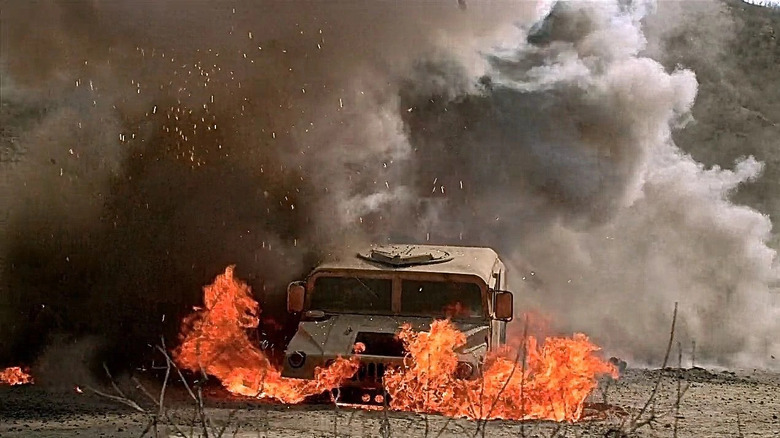 CBS
During the top-secret mission, JJ and Cruz were betrayed by one of their colleagues, Tivon Askari (Faran Tahir), who had their convoy in Afghanistan bombed and who kidnapped another of their colleagues, Michael Hastings (Tahmoh Penikett). Years after the operation, Askari and Hastings abduct JJ in order to obtain classified intel. The Season 9 episode, "200," deals with the BAU's efforts to locate JJ. The episode also provides flashbacks to JJ's time in Afghanistan with Operation: Classified from the moments she arrives at the aftermath of the bombing, which resulted in JJ miscarrying early in her second pregnancy.
By the episode's end, the bad guys are stopped and a wounded JJ and Cruz are recovered, thanks to the BAU's teamwork. And that's the kicker. Had JJ been honest with her team, the situation might have played out differently. And had they been in possession of all the facts, their response time would have been shorter. Admittedly, JJ was likely under strict orders to keep the operation top secret, but she'd been with the BAU long enough to know that secrets often come back to haunt the team.
JJ put herself and the team in danger with her secret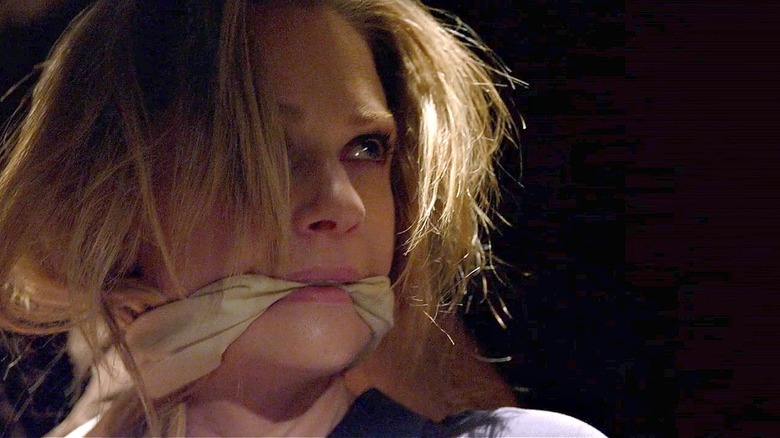 CBS
JJ surely remembered what happened when Spencer Reid (Matthew Gray Gubler) kept his relationship with Maeve Donovan (Beth Riesgraf) secret. She knows firsthand the carnage that resulted from Aaron Hotchner (Thomas Gibson) being kept in the dark regarding the true fate of "The Reaper." She witnessed the consequences of kept secrets through Derek Morgan's (Shemar Moore) murder arrest, Reid's drug addiction, and Elle Greenaway's (Lola Glaudini) trauma; the list could go on.
Having worked in the BAU for close to a decade, JJ had enough examples of secrets — both large and small — that resulted in horrific consequences. Such a wealth of experience should have been enough for her to realize that being targeted by a terror group while hunting for bin Laden in Afghanistan during a top-secret State Department mission would eventually bring misery down on her and the team. A simple heads-up might have been nice, because as the wise stripper on "The Office" once said, "Secret secrets are no fun. Secret secrets hurt someone."