Did Kevin Bacon Do His Own Dancing In Footloose?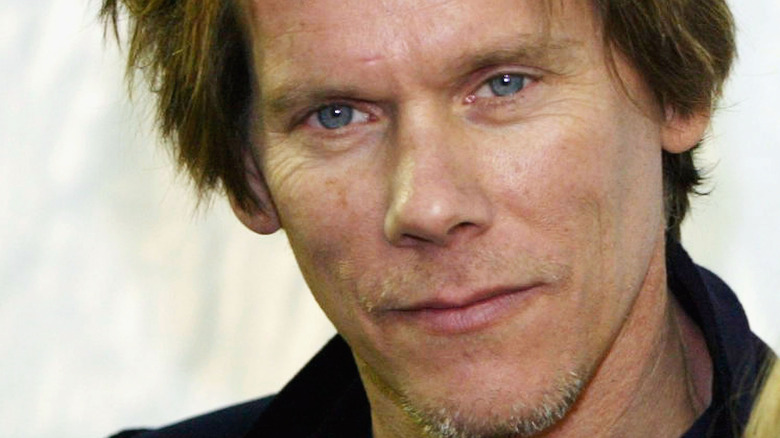 Reagan Frey/Getty Images
Kevin Bacon is known for his roles in a long list of big movies — "Mystic River," "A Few Good Men," "JFK" and "Apollo 13," to name a few — but it was "Footloose" that first made him a star. The 1984 film about a group of teens who challenged their small town's ban on dancing and rock music grossed more than $80 million when it was released, according to The Los Angeles Times, and it spawned a successful soundtrack that included Deniece Williams' "Let's Hear it For the Boy" and Kenny Loggins' hit title song.
Bacon starred as Ren McCormack in "Footloose," but he almost didn't get the role. Brat pack heartthrob Rob Lowe was a frontrunner for the part, but he suffered an injury during the dance auditions and lost his chance at playing Ren, according to The Daily Mail. During a 2020 appearance on "The Kyle and Jackie O Show," Lowe joked about his botched dance audition, noting that he likes to think that "in some small way, Kevin Bacon owes me a lot."
Up until that point, Bacon had been known for movies such as "Friday the 13th" and "National Lampoon's Animal House," so this musical dance thing was something new for him, too. While it's hard to imagine seeing anyone else "cut loose" on the dance floor the way Bacon did back in 1984, the big question is, were all those smooth moves his?
Kevin Bacon had double trouble with the Footloose dance scenes
Kevin Bacon wanted to do it all in "Footloose," but he didn't have professional dance experience. The actor did perform the majority of his character's dance moves himself, but there were a few scenes that were out of his wheelhouse — including one in a warehouse. The famous solo dance scene featured an "angry" Bacon flipping and kicking in an empty warehouse to the Moving Pictures song, "Never."
Bacon told People that he was disappointed he had to have stunt doubles for the iconic, flip-filled scene. The actor admitted to the outlet he was "furious" that he needed help for the warehouse shoot, comparing it to "a starting pitcher getting taken out of the game." "I had a stunt double, a dance double and two gymnastics doubles," Bacon revealed. "There were five of us in the f****** outfit, and I felt horrible." Bacon also revealed that he was instructed to "never" mention that he had a dance double when doing interviews.
In 2020, Bacon told "Access" that he doesn't even remember the moves from his angst-filled warehouse dance in "Footloose," and that has retired the dance from his repertoire. "No, I'm not angry anymore, no," he said. "Not that I can dance that well, but, yeah, I do get a lot of requests for that."