Are Kara Killmer And Monica Raymund From Chicago Fire Friends In Real Life?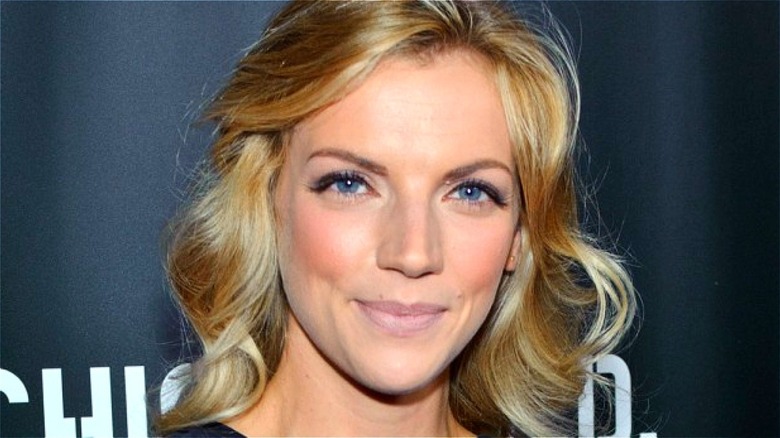 Timothy Hiatt/Getty
One thing becomes abundantly clear on "Chicago Fire" — people may come and go, but when you work for Firehouse 51, you're part of the family for life.
Like any family, the crew may argue and bicker from time to time, but they know when to set aside their differences for the sake of the job. And ultimately, you can tell how much all of the firefighters and paramedics care for one another. The common time for some contention to arise is when two people wind up dating the same person, which would certainly be the case for Gabby Dawson (Monica Raymund) and Sylvie Brett (Kara Killmer). 
Gabby actually married Lieutenant Matthew Casey (Jesse Spencer), but the two divorced when she decided to move to Puerto Rico. After that, Matthew started dating Sylvie, but the two have since gone long-distance due to Matthew moving to Oregon. That's a lot to keep track of, but fortunately, it appears the two women aren't at odds in real life. In fact, they appear to get along swimmingly.
The two appear chummy on social media
Gabby and Sylvie must've gotten along reasonably well on "Chicago Fire." The two shared an apartment for a while before Gabby married Matthew, and Sylvie actually dated Gabby's brother on and off for a bit of time. It would appear that camaraderie has translated off-screen, too, as the pair of actresses regularly appear on social media together. 
Kara Killmer is fairly active on Instagram, and she's uploaded several photos of the duo together. The first was in September 2017 of the ladies standing in front of an ambulance making some funny faces toward the camera. The next came later with the two women and Miranda Rae Mayo, who plays Stella Kidd on "Chicago Fire," along with the caption, "Here's a pic by @joeminoso of my beloved ladies to [tide] you over until January. Both of these strong, beautiful, compassionate, intelligent, and hilarious women make it ALL worth it. Love you both."
But it's not just Instagram where Killmer showers her costars with love. She also posted a photo of her and Raymund together on Twitter, with the pair looking absolutely fabulous in sunglasses. We'd say this is proof positive that no matter who dates who on the show, the cast is thick as thieves in real life.