The Surprising Reason Al Pacino Couldn't Believe He Was Cast In The Godfather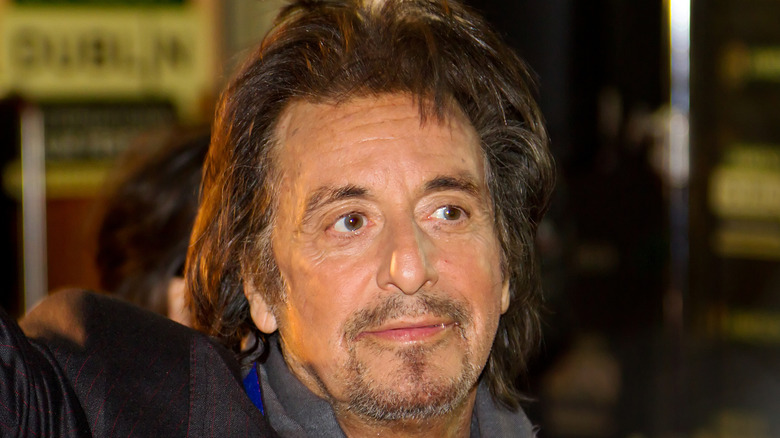 Patryk Kosmider/Shutterstock
"The Godfather" is perhaps one of the most acclaimed crime films of all time. Over at Rotten Tomatoes, "The Godfather" holds a 97% with an average rating of 9.4 and an audience score of 98%. The film was also one of Al Pacino's first, and arguably helped launch his career as a reliable A-lister. The film also featured other legendary actors like Marlon Brando, James Caan, and Robert Duvall and led to two sequels. The trilogy was also quite successful at the box office, with the trilogy as a whole grossing $393 million at the worldwide box office (per The Numbers).
If that wasn't enough, Pacino, Duvall, Caan, and Brando all received Academy Award nominations, with Brando winning best actor for his role as Vito Corleone, the head of the Corleone crime family. Still, this was a big role for Pacino, who was still very early in his career at the time he landed the part of Michael Corleone, Vito's youngest son, who has tried to stay away from a life of crime. In fact, according to the actor himself, he couldn't believe he was cast in "The Godfather," and the reason may surprise fans.
Al Pacino didn't think he was big enough for a film like The Godfather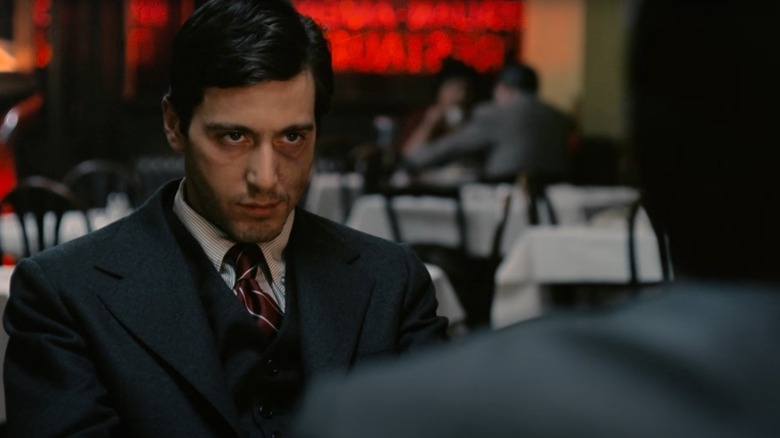 Paramount/YouTube
Right on the precipice of the 50th anniversary of "The Godfather," Al Pacino sat down with The New York Times to discuss the impact the movie has had on his career and how he felt about landing the role of Michael Corleone. Basically, at that specific time in his career, Pacino didn't think he was particularly big enough for such a monumental film alongside legendary actors like Marlon Brando.
"It was a big deal already," Pacino said. "It was a big book. When you're an actor, you don't even put your eyes on those things. They don't exist for you. You're in a certain place in your life where you're not going to be accepted in those big films — not yet, at least."
Pacino went on to say that he didn't exactly take director Francis Ford Coppola seriously when he was told he was being cast as Michael in "The Godfather" because it all "seemed so outrageous." He was more than happy to go along with the jest, though, but when he was actually cast, it shocked him. "It was the truth. And then I was given the part," Pacino said. The actor also told the Times that he felt great knowing that Coppola, despite Paramount's objections to the director's casting choices, specifically wanted him to play the part of the youngest of Don Vito's sons.
It's clear that despite all the legendary roles Pacino has landed since then, the actor still holds his role as Michael Corleone in high regard.