Are Monica Raymund And Jesse Spencer From Chicago Fire Friends In Real Life?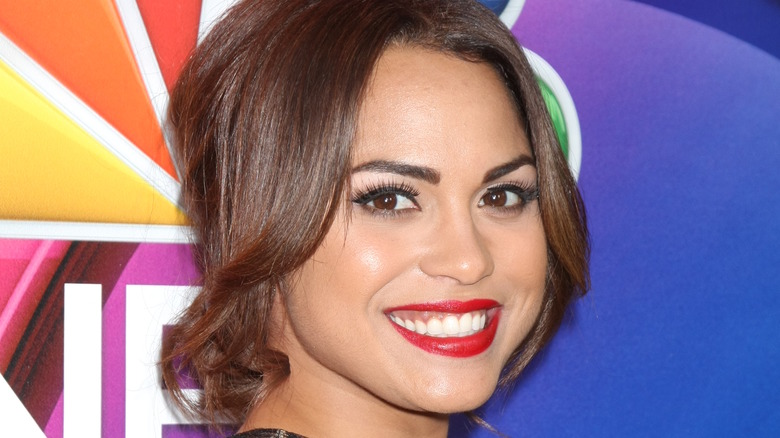 Kathy Hutchins/Shutterstock
There are many reasons why people tune in to watch "Chicago Fire" on NBC. It's one of the longest-lasting shows in the "One Chicago" franchise, as legions of fans tune in week after week to see what kind of emergencies the team has to respond to this time. 
However, fires and accidents are only part of the appeal of the procedural. People also want to see what kind of relationships will form and deteriorate between the members of Firehouse 51. There have been a ton of great relationships over the years, as viewers cling to the idea that true love is out there, but for some partnerships, it just wasn't meant to be. Few characters learned that as well as Lieutenant Matthew Casey (Jesse Spencer) and Gabby Dawson (Monica Raymund).
The two dated and actually got married until Gabby left Chicago to head a rescue-and-relief unit in Puerto Rico. The couple divorced, much to the audience's chagrin. The two characters may not exactly be on the best of terms, but what about the actors who portray them in real life?
The two support each other on and off screen
By all accounts, the two actors couldn't be closer in real life, as they've routinely posed with one another for photos and have voiced their support for each other's endeavors outside of "Chicago Fire." One such example of this can be found in a photo posted by their castmate Kara Killmer on her Instagram page. It also made for the perfect opportunity for fans to voice how much they wanted to see the two reunite on-screen, as one user wrote, "Hope to see them back in season 11."
That's not the only time the two have been friendly toward one another when the cameras weren't rolling. Monica Raymund may have departed the series a while ago, but Jesse Spencer only left recently in Season 10. His character departed the Windy City to care for Andrew Darden's sons in Oregon, so it may be a while until we see him again. Upon news Spencer was leaving the show, Raymund released the following statement, published by Deadline, "I wish Jesse all the best. I love him so much. They were so lucky to have him and I'm excited to see what he does next."
That loyalty goes both ways. When Raymund had an independent film she needed help with funding, her costar Jesse Spencer lent a helping hand by posting the link on Twitter. There's a lot of love between the two performers, and no doubt that would translate well on "Chicago Fire" if the two ever reunite once again. Fans would probably love to see that, even if Sylvie Brett (Killmer) likely wouldn't.