Donnie Wahlberg's Favorite Episode Of Blue Bloods Isn't What You'd Think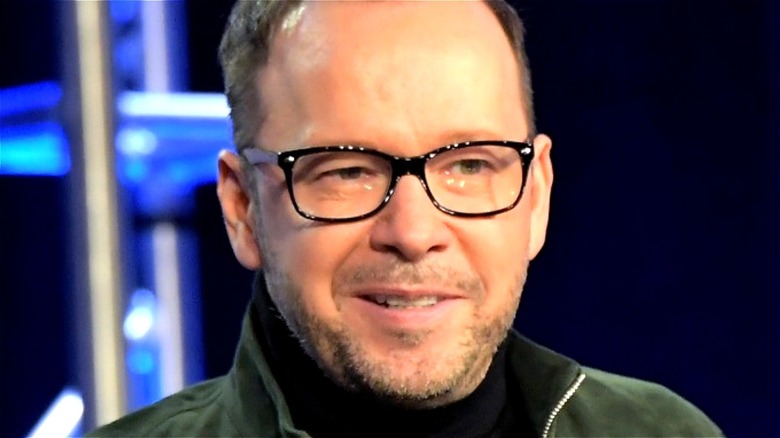 Charley Gallay/Getty
Donnie Wahlberg is one of the cornerstones of the police procedural television series known as "Blue Bloods." Playing the role of Danny Reagan, Wahlberg's character is the oldest son of Frank Reagan (Tom Selleck), who is the current police commissioner for a fictional New York City Police Department. Danny is a street-wise and gritty police detective, and his other family members are also workers in law enforcement.
Besides dealing with crimes in each episode, the Reagan family also gathers for an important Sunday dinner where they discuss the week's events, as well as any kind of issues the family may be facing, such as personal responsibilities and other life events.
The first episode of Blue Bloods premiered in 2010 and has currently has over 250 episodes (via IMDb), but which one is Wahlberg's favorite? Recently, the famous actor sat down to answer the question, and the response may not be what you think.
Donnie Wahlberg's favorite episode is the very first one
In a 2020 interview on the official "Blue Bloods" YouTube channel, the cast was asked what their favorite episode is. Donnie Wahlberg was more than happy to oblige, and quickly replied, "My favorite episode of 'Blue Bloods' was probably, to this day, the pilot episode, the very first episode. I see it every now and again on re-runs, and it still holds up after all of these years, you know, getting to work with Tom [Selleck] and Bridget [Moynahan] and the cast, and it was an amazing experience. I just don't know if we'll ever be able to top it, I know we've come close because we've done some amazing episodes, but that one is an unexpected treat."
This first episode, aptly named "Pilot," picks the story of "Blue Bloods" up at a moment when Jamie Reagan (Will Estes) graduates from the police academy, and from there, the first crime that is committed is the abduction of a young girl. This episode also establishes the fixture of the Sunday Reagan family dinner, and the first one was a bombastic one at that, as  Moynahan and Wahlberg's characters argue over the use of force and if it is ever viable or the right thing to do.
Judging by these characteristics, it is no wonder why Wahlberg considers this his favorite episode.