Till - Everything You Need To Know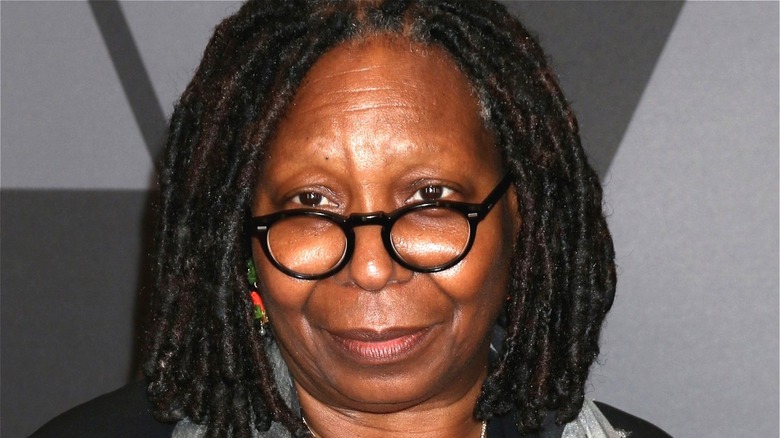 Kathy Hutchins/Shutterstock
As America continues to reckon with its legacy of racial inequality, stories from the country's past are more relevant now than ever. The 1955 kidnapping, torture, and lynching of Chicago teenager Emmett Louis Till remains one of the most shocking and brutal instances of racist violence in the country's history. Now, it's the subject of the movie "Till."
As reported by Deadline, while "Till" is a dramatization of the lives of Emmett Till and his mother, it's also based on extensive research by award-winning filmmaker Keith Beauchamp, who released the 2005 documentary "The Untold Story of Emmett Louis Till" based on the subject. Altogether, Beauchamp spent 27 years investigating the case. Beauchamp's work prompted the U.S. Justice Department to reopen the case in 2004, although it declined to seek federal murder charges (via Justice.gov). Beauchamp also worked extensively with Emmett Till's cousin, Simeon Wright, who was an eyewitness to Till's abduction. Wright passed away in 2017.
Overall, "Till" is a hard-hitting drama that couldn't be more timely despite its 1950s and '60s setting. Here's everything we know about the film, which premiered on October 7, 2022.
Who is in the cast of Till?
Kathy Hutchins/Shutterstock
As reported by Deadline, "Till" is headlined by Danielle Deadwyler, who plays the role of Emmett Till's mother, Mamie Till-Mobley. Deadwyler's breakout role was LaQuita "Quita" Maxwell on the Oprah Winfrey Network primetime soap opera, "The Haves and the Have Nots." She was also a series regular on the Spectrum series "Paradise Lost" and the HBO series "Station Eleven."
EGOT-winner Whoopi Goldberg plays Emmett's grandmother Alma Carthan. Jayln Hall plays Emmett Till.
The rest of the cast includes Frankie Faison as Alma's husband John, Jayme Lawson as civil rights activist and journalist Myrlie Evers-Williams, Tosin Cole as murdered civil rights activist Medgar Evers, Kevin Carroll as union leader Rayfield Mooty, Sean Patrick Thomas as Mamie's husband Gene Mobley, John Douglas Thompson as Emmett's uncle Moses Wright, and Roger Guenveur Smith as civil rights leader Dr. T. R. M. Howard.
What is the plot of Till?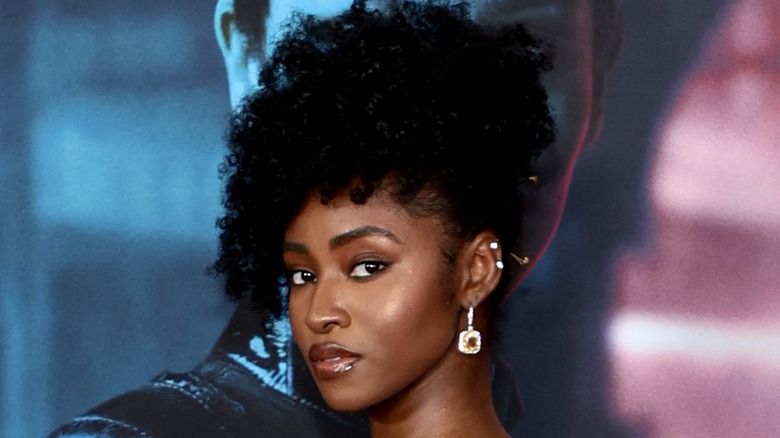 Dimitrios Kambouris/Getty Images
"Till" takes its inspiration from the real-life story of African-American teenager Emmett Till, whose 1955 murder was a major cause for the American Civil Rights movement. In 1955, 14-year-old Chicagoan Emmett Till was visiting his cousins in Mississippi when he was accused of flirting with a white woman and subsequently brutally killed. After his murderers were subsequently acquitted, Till's mother, Mamie Till-Mobley, worked tirelessly to publicize her son's story and bring about social change.
"Till" focuses on the killing as well as his mother Mamie Till-Mobley's subsequent efforts to publicize the case and get justice for her son. 
Here's the official synopsis provided to Deadline:
"Emmett Louis Till became a galvanizing moment that helped lead to the creation of the civil rights movement. Mamie's decision to have an open casket at Emmett's funeral, and to have Jet magazine publish David Jackson's funeral photos, was driven by her motivation to ensure people everywhere knew what had happened to her son."