The Staggering Amount Of Time Netflix Viewers Spent Watching The Weekend Away's Debut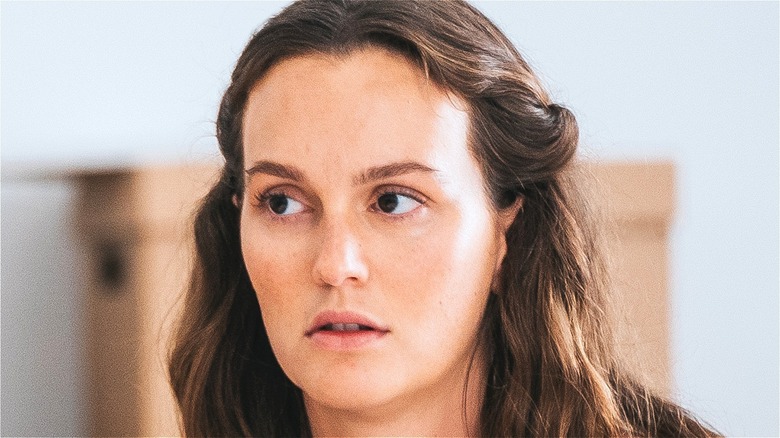 Ivan Sardi/Netflix
Everybody loves a good mystery, and it seems that everybody (with a Netflix subscription, at least) considers the new film "The Weekend Away" to be a satisfactory fit for that bill.
"The Weekend Away" is based on the thriller novel of the same name by novelist Sarah Alderson, who also wrote the screenplay. According to Netflix's recent weekly viewing stats, it seems that Netflix subscribers have approved of the new film, which is indicated by an incredible amount of total viewing time by viewers. "The Weekend Away" also happens to be the number one movie on the platform for the week of February 28 to March 6, putting it ahead of other luminaries in the top 10 like "Shrek 2," "Spider-Man: Into the Spider-Verse," the sci-fi action strategy game adaptation "Battleship," and another recent buzzy Netflix title, "The Tinder Swindler."
Here's how much time Netflix users spent watching the newest thrilling title. 
Netflix viewers spent more than 44 million hours watching The Weekend Away
According to Netflix's own stats, viewers on the platform spent almost 44.5 million hours tuned into "The Weekend Away" throughout the week of February 28 to March 6. That was enough to rocket the film to the number one spot, making it the most-viewed movie on Netflix for the week — an impressive debut for any movie.
But that doesn't necessarily translate to uniformly rave reviews from critics or audiences. While it might be reasonable to expect a film like "The Weekend Away" to impress audiences more than critics, the film's official Rotten Tomatoes scorecard shows both scores in the tank, with the critics' Tomatometer score of 59% actually a lot higher than the audience score of 43%. Still, critics have also had good things to say about the film, like Marya E. Gates of Roger Ebert who dubbed it "the best kind of purposely preposterous potboiler."
Of course, numbers don't lie, and despite what the reviews might say, it does seem that Netflix has another hit on their hands.