The Best Family Dinner Scene In Blue Bloods Season 6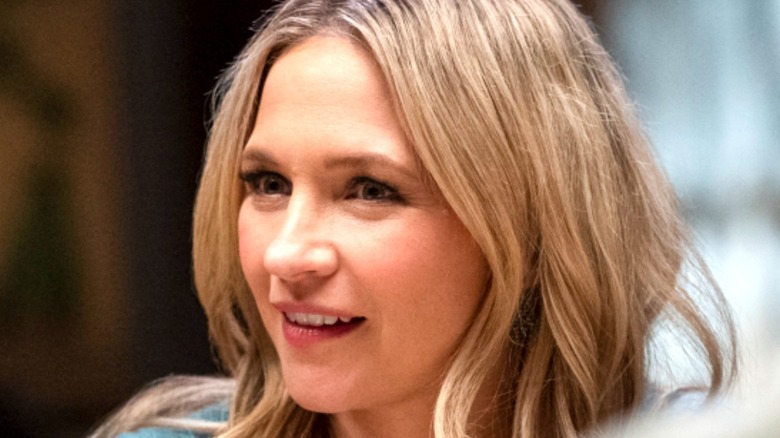 John Paul Filo/CBS
The family dinner scenes on "Blue Bloods" have become just as crucial to the proceedings as the actual police work. The Reagan family is naturally always so busy with their jobs it's hard for them to check in with one another. The Sunday dinners allow them to sit down for a nice meal and actually get a chance to catch up with one another about how their professional and personal lives are going. Over the years, it's been especially important for their respective children as they get a chance to spend time with their aunts and uncles.
The family dinners tend to serve one of two purposes. They offer a chance for the Reagans to talk through various problems they're facing at work, allowing one another to talk things through and gain a new perspective. Or they provide a chance for a more lighthearted sequence in an episode that's rife with drama and dark subject matter. When it comes to the best family dinner in "Blue Bloods" Season 6, the winner falls into the latter category.
We get to learn about the Reagans' favorite cop movies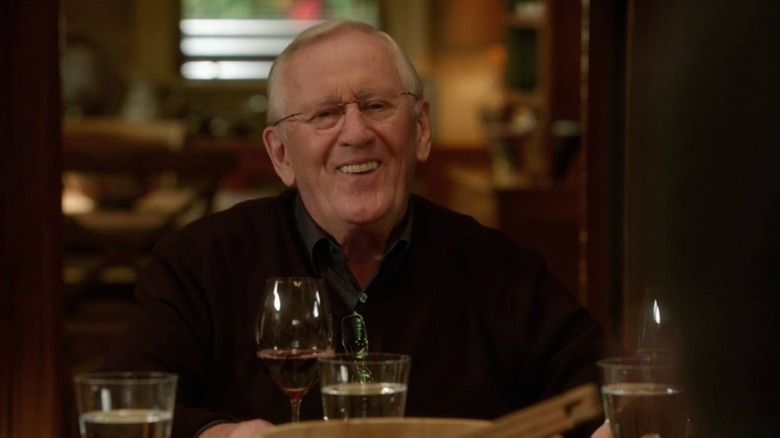 CBS/Hulu
Season 6, Episode 11, titled "Back in the Day," is pretty serious for the Reagan family. It's all about Frank (Tom Selleck) being worried that a tell-all book will come out detailing his early days as a cop. Meanwhile, the murder of another D.A. investigator rocks Erin's (Bridget Moynahan) world. Everyone's on edge, so it's only appropriate that for the weekly family dinner, they all get a chance to cut loose a little bit and breathe easier. 
Instead of really focusing on any of the troubles they're all facing, they all decide to discuss something a bit more lighthearted — their favorite police movies. When Frank's asked about the most realistic cop story, he doesn't hesitate to say, "Serpico." Everyone then gets a chance to go around the table and let their favorite cop stories known. Jamie (Will Estes) is a fan of "The Onion Field," while Danny (Donnie Wahlberg) prefers "The French Connection." Meanwhile, Erin has to go all hipster over everyone and choose an obscure made-for-T.V. movie called "Boys in Blue."
The scene ends with a rather touching moment where the grandkids flatter Henry (Len Cariou), resulting in one of the biggest smiles he's ever given on the series. Ultimately, the sequence is sweet and funny, which the episode needed to help relieve some of the tension.