Melissa McCarthy Developing Female Boston Cop Drama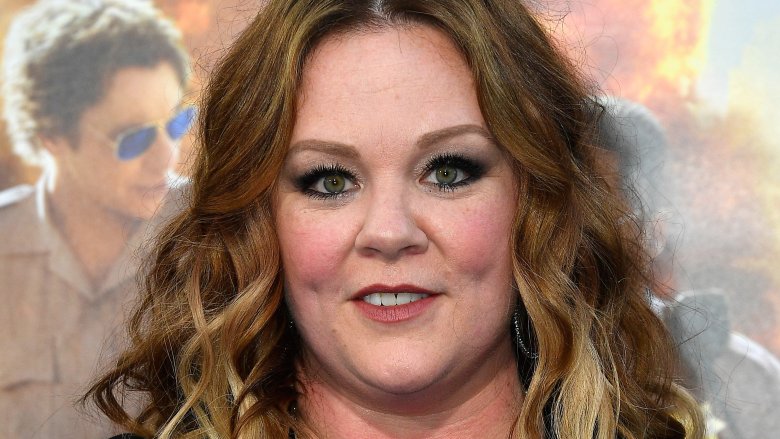 Getty Images
Ghostbusters star Melissa McCarthy could be planning a move to the dramatic side. Variety reports that the actress has signed on to produce and possibly star in a 1970s-set drama about Boston's first female cops.
The project, based on a yet to be released book from Alexandra Lydon, follows the trues tory of the black and white women who first joined the Boston Police Department. The women found themselves unwitting participants in a social revolution within the racially divided city. McCarthy, who will likely appear as one of the cops, will produce alongside her husband and frequent collaborator Ben Falcone through their On the Day production company. Lydon will executive produce alongside the pair.
McCarthy, an Oscar nominee for Bridesmaids and a Golden Globe nominee for Spy, is best known for her comedic roles in TV shows and films like Gilmore Girls, Mike and Molly, and The Heat, but this wouldn't be the first time she has showed off her dramatic side. She previously starred opposite Bill Murray in the dramedy St. Vincent, a role which she apparently heavily pursued due to her desire to move past just comedy roles.
McCarthy has a full slate for the next few years. In 2018, she will star in the comedy Life of the Party, which Falcone directs based on a script they co-wrote. She'll also appear in the puppet murder mystery The Happytime Murders, along with a role in the biopic Can You Ever Forgive Me?. McCarthy and Falcone also recently sold a pitch for Margie Clause, a musical Christmas movie starring McCarthy as Santa's wife. That film has a 2019 release date.
While we wait to learn more about the actress' dramatic project, see McCarthy and some other actors who couldn't stop laughing on set.