The Worst Episode In Euphoria Season 2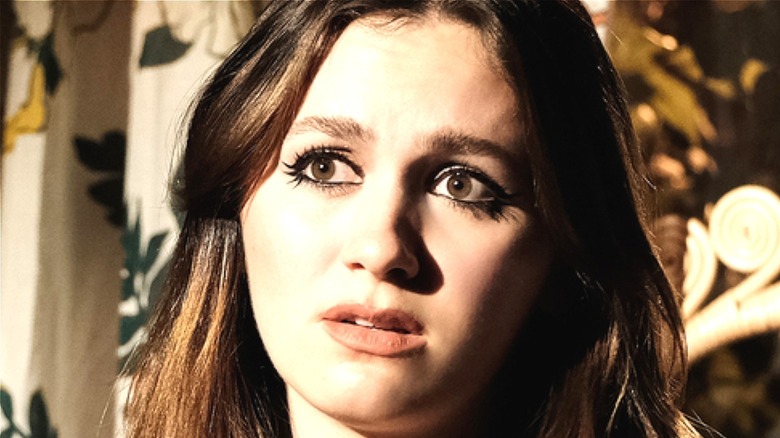 Eddy Chen/HBO Max
Season 2 of "Euphoria" is over, and it's been a heart wrenching journey. Throughout the HBO Max series' sophomore season, Rue Bennett (Zendaya) tests the bonds of love and friendship as she makes good on her Season 1 promise of refusing to stay clean. She finds a kindred spirit in Elliot (Dominic Fike), a fellow addict who also befriends Jules Vaughn (Hunter Schafer), creating a dysfunctional and toxic threesome. Also returning for Season 2 are Nate (Jacob Elordi), Maddy (Alexa Demie), Lexi (Maude Apatow), Cassie (Sydney Sweeney), Fezco (Angus Cloud), and Kat (Barbie Ferreira), and in typical "Euphoria" fashion, happiness, if attainable, is fleeting.
"Euphoria," written and created by Sam Levinson, takes a bleak look at the overwrought angst-filled lives of Rue and her friends. The series features plenty of explicit content and more full-frontal male nudity than "Boogie Nights" and is a hit among critics with an 88% approval on Rotten Tomatoes. However, like most YA shows, "Euphoria" is an acquired taste. Not everyone enjoys watching a drug addict unravel, no matter how charismatic the actress or compelling the storyline.
Season 2 ends on a hopeful note for some and a heartbreaking one for others. In February, Variety reported "Euphoria" would be getting a Season 3. Before speculation begins on what comes next for everyone's favorite Gen Z-ers, it's a good time to look back on Season 2 and take a closer look at an episode that stands out for all of the wrong reasons.
The worst season 2 episode of Euphoria features Lexi's play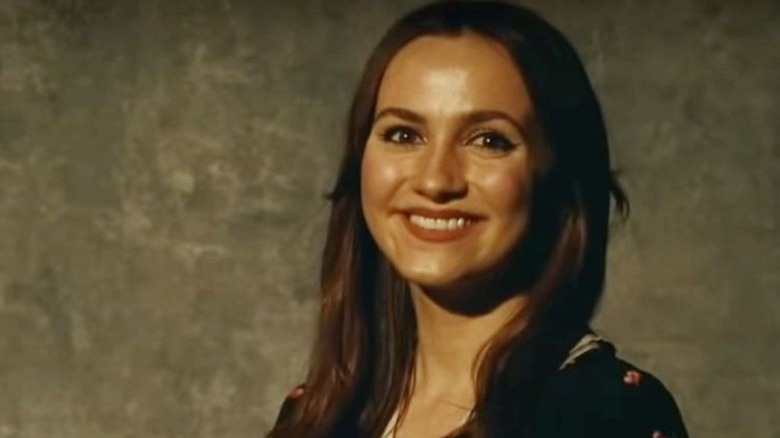 Warner Bros./HBO Max
"Euphoria," Episode 7, "The Theater and Its Double," is the worst episode of Season 2. "Euphoria" constructs a world where adult supervision is a fallacy. Fans accept that parents, teachers, and authority figures of any kind are, at worst, disengaged, clueless, and disinterested and, at best, self-centered and indulgent. This lack of oversight enables Lexi to stage such a nonsensical production.
The play itself, "Our Life," is a takedown of most of Lexi's inner circle, all of whom are in attendance for the spectacle, and with the exceptions of Cassie and Nate, are also weirdly complacent to learn their lives have been hijacked for entertainment value. Lexi's opus is a jumbled mess of the past and the present, and it's difficult to differentiate Lexi's interpretation of events from the characters' memories of them as they watch them unfold. Lexi's efforts to pass the play off as fiction are so thinly-veiled it's absurd.
The only positive thing about the campy homoerotic dance number is that for once, "Euphoria" gives male characters the same hypersexual treatment usually reserved for females. The number feeds on Nate's insecurities, but it's especially cruel in light of Nate's deep-seated issues regarding Cal (Eric Dane). As horrible as Nate is, the dance is just in bad taste and totally out of character for Lexi. Are we supposed to believe she orchestrated this phallic-centric, Magic Mike wannabe routine?
Season 2, Episode 7 of Euphoria shines a spotlight on one of the show's biggest problems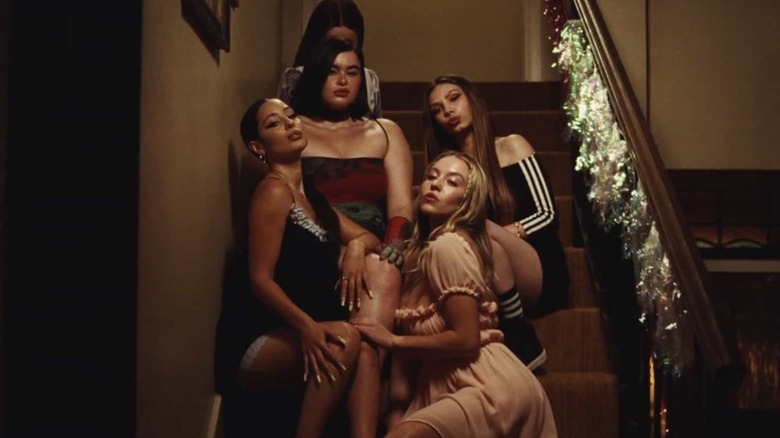 Warner Bros./HBO Max
In Season 2's "The Theater and Its Double," Cassie is both onstage and off a girl whose sense of self-worth stems from her appearance. Her Season 2 obsession with Nate goes far beyond typical boy craziness. Cassie voluntarily surrenders control of her body and mind to Nate in this episode. She's so consumed with him — for reasons that are clear to no one but her — that she becomes like a human doll, with Nate dressing her in a scene that is a feast for the male gaze, which is an ongoing problem with the series.
Lexi insists she's "not the kind of person who wants to be known for their body." Nor does she want the "troubles that came along with it." However, she also expresses her longing to be desired by men. It feels like Lexi's play is written by a man and not by a young woman trying to reconcile her conflicted feelings of wanting to be desired and respected. So Lexi lashes out, punishing Cassie for being pretty despite her acknowledgment that it's as problematic for a young woman to be noticed as it is to go overlooked.
The entire production sends Cassie off the rails (rightfully so), but her anger is born out of Nate dumping her and not because Lexi has compromised her dignity. None of this bodes well for Cassie as a sister or a woman.
Lexi's play is a missed opportunity to get to know the character better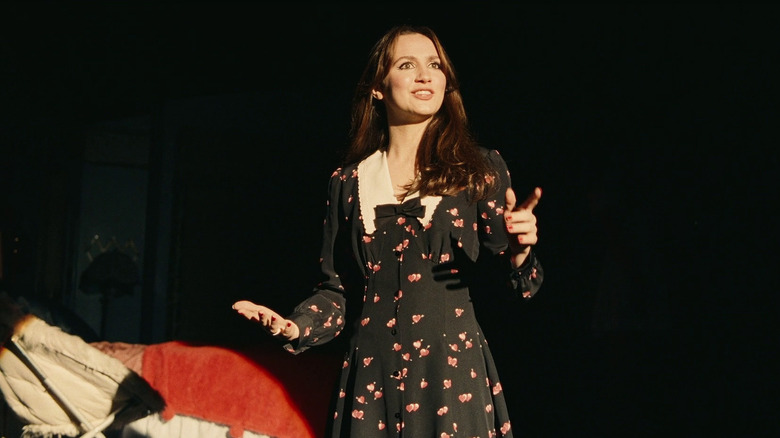 Warner Bros./HBO Max
Season 2, Episode 7 of "Euphoria" should include some deep introspection from Lexi. who eschews participation in favor of observation. However, "Our Life" is best described as a disjointed exploration of Rue's grief and Lexi's preoccupation with Cassie's sexuality. Cassie and Lexi's failure to connect is mainly due to the different ways they have processed the disintegration of their relationship with their father. However, more time is spent playing on Cassie's superficiality for laughs, making viewers wonder if Lexi's efforts to express herself are as well-intentioned as she claims.
It's hard not to question why Lexi's play spends so little on the events that would give her character much-needed depth. When it comes to Lexi, "Euphoria" introduces opportunities to make her more than a bystander (e.g., her friendship with Fezco) but quickly shifts focus to the characters who overshadow her throughout the series.
Although Episode 7 is the penultimate episode, the only forward momentum "The Theater and Its Double" provides is the sense of dread that casts a pall over Fezco's excitement about Lexi's big night, and Cassie looking like Carrie after she's been covered with pig's blood at her senior prom.