Robert Pattinson Vs. Val Kilmer: Here's Who Played The Better Batman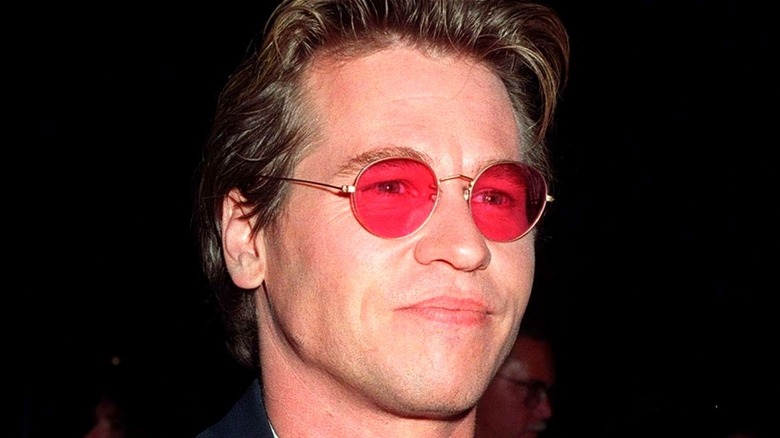 Featureflash Photo Agency/Shutterstock
If you were prompted to name the first superhero that comes to your mind, it's entirely likely that Batman may pop up first. The character came to the small screen in the 1960s live-action "Batman" television series, starring Adam West in the titular role, which eventually led to a feature film in 1966. Two decades later, Bruce Wayne appeared on screen again, with the Tim Burton-directed "Batman" in 1989, starring Michael Keaton in the starring role; a sequel, "Batman Returns" was released in 1992. In 2005, a new era began with Christopher Nolan's "The Dark Knight Trilogy," starring Christian Bale as Bruce Wayne. Next, Batman entered the DCEU, with Ben Affleck taking on the role.
As we all know, the latest star to step into the shoes of Bruce Wayne is Robert Pattinson, with "The Batman" by director Matt Reeves having premiered on March 4, 2022. When Pattinson went through a screen test for the role, they put him in a former Batman actor's suit (via IGN). That former Batman actor was one we haven't yet mentioned: Val Kilmer, who took on the role for the Joel Schumacher-directed "Batman Forever" in 1995. Kilmer only played the role once, as he opted out of reprising it for 1997's "Batman & Robin" due to a scheduling conflict (George Clooney then took over the role for the follow-up film).
Thus, until a sequel is announced for "The Batman" (which is very possible), Pattinson and Kilmer have both only played Bruce Wayne for one film. So, how do the two actors stack up against one another?
Pattinson gives a brooding and compelling performance
"The Batman" sees Bruce Wayne in his second year of fighting crime as Batman and, when we meet him, he is using the anger and grief he has pent up from losing his parents to enact "vengeance." Noëlle D. Lilley of Chicago Reader wrote that Pattinson's performance in the film is "vulnerable and terrifying." Further describing the Batman that the actor brings to the table, Lilley wrote, "He's desperate and dangerous with lots of sore spots lurking just below the surface." With Pattinson, Bruce's grief is on full display and the intensity he presents as "vengeance" is as understandable as it is compelling.
The Chicago Reader is not the only publication to praise Pattinson — Digital Spy remarked that the actor gives an "imposing performance," while The Atlantic noted that his interpretation embodying "preternatural grumpiness" makes the film "sing." Even the critics who didn't love the film still appreciated Pattinson's work — such as The New Yorker critic Anthony Lane, who stated that "The Batman" acts as a "waste of Robert Pattinson." Of course, this interpretation didn't please all critics — Mick LaSalle of the San Francisco Chronicle called his performance "stiff" — but the vast majority had much praise to give.
So, what do fans think? On Reddit, some Batman fans discussed how they think Pattinson excelled in the role. One fan, u/joaumboladaum422, wrote, "He embodies Batman so well, it's revelatory seeing on screen. The way Batman walks, moves around people, talks, investigates, it's actually the first time [where] I got completely lost in my suspension of disbelief." Another Redditor, u/sbenthuggin, agreed, writing that Pattinson's is "the best version of Batman we've got."
Kilmer's performance may be underrated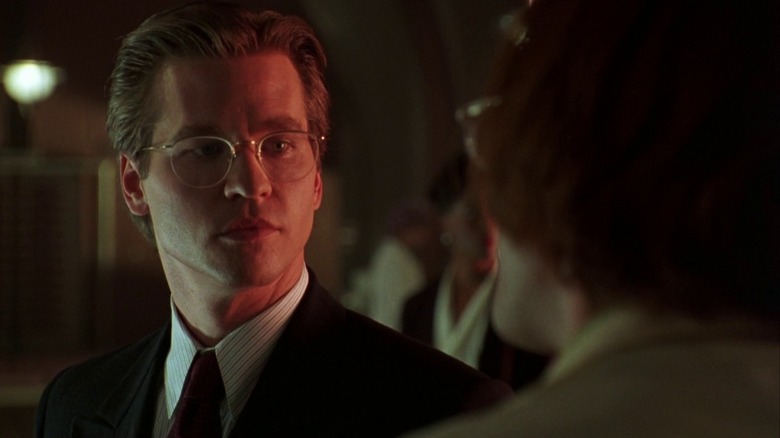 Warner Bros.
Val Kilmer portrayed Batman in 1995's "Batman Forever," which fared far worse with critics than "The Batman did" — the former holds just a 39% Tomatometer score on Rotten Tomatoes, compared to the latter's much higher 86% Tomatometer score. But is the low score due to Kilmer's performance?
On one hand, ReelViews liked Kilmer's performance (especially in comparison to Michael Keaton's), with their review reading, "Kilmer's personae brings the billionaire down-to-earth and gives him elements of passion and insecurity. I certainly didn't spend more than thirty seconds mourning the change in lead actors." In agreement, Nerdist, in a contemporary defense of the film, declared that Kilmer "nails the performance of both Bruce Wayne and Batman [when most] actors can only do one effectively." At worst, critics were ambivalent, with film critic Roger Ebert, for one, opining that Kilmer is "acceptable" in the role and as a replacement to Keaton. Most of the criticism seems to lie in all other aspects, from the lighter tone to a messy script and so on.
Meanwhile, many fans believe Kilmer doesn't get enough credit. On Reddit, a fan started a thread by stating that, while rewatching "Batman Forever," they realized that Kilmer's performance is "a bit underrated." One fan, u/_heisenberg__, responded that they had the same thought while rewatching it and that Kilmer was "excellent" as Batman. u/PM_Me_Clavicle_Pics said what many fans were thinking: "Kilmer did the best he could do with a pretty bad movie."
Pattinson is the better Batman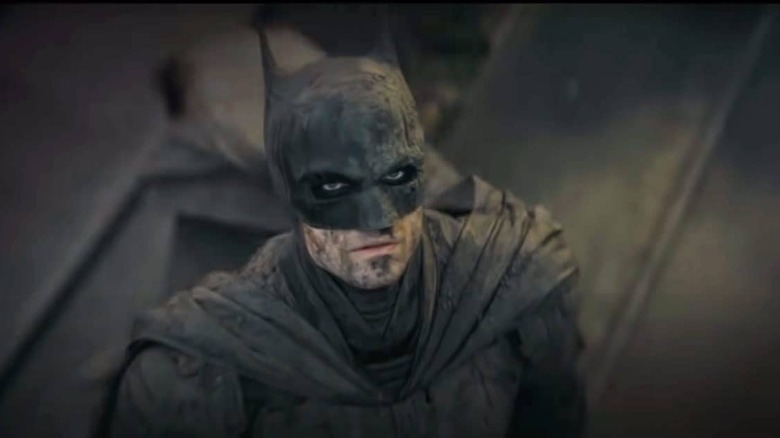 Warner Bros./DC Entertainment/YouTube
Overall, fans seem to be more enthusiastic about Pattinson in the role than they are of Kilmer — while fans can agree that Kilmer's performance is "underrated," many have declared that Pattinson may be the best live-action Batman out there. It's safe to say Kilmer will only ever have "Batman Forever" under his belt, while Pattinson will likely get a sequel to further flesh out his interpretation. Still, the enthusiasm for Pattinson beats out that for Kilmer by a wide margin. The critics generally agree, as well — while many critics pronounced that they were fine with Kilmer in the role, many critics gave Pattinson much of the credit for the success of "The Batman."
Additionally, we can't overlook what a good script does for an actor — while Kilmer had to work against a messy screenplay, Pattinson had the benefit of working with a well-laid-out plot, which ultimately led to a better, more memorable performance. On the other hand, fans have to rewatch "Batman Forever" to remember that Kilmer gave his all for the role.
However, luckily for Batman fans everywhere, both films remain out in the world for them to watch, so they don't have to choose the best Batman if they don't want to.