Mark Hamill Reveals The Truth Behind This Touching Empire Strikes Back Scene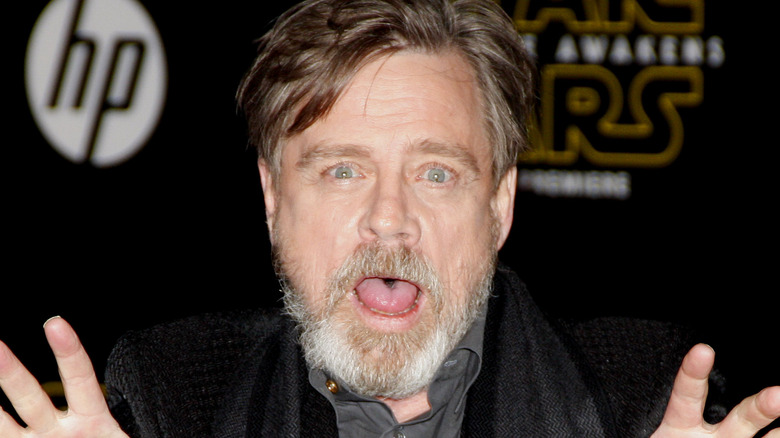 Tinseltown/Shutterstock
The "Star Wars" franchise has a long and storied history in cinema, and it's one that continues to grow even to this day. When Disney purchased the property from creator George Lucas in 2012, it led to an even bigger expansion of "Star Wars" in the form of a sequel trilogy, spinoff films, and various television shows set in the universe. The latest entry will be the highly anticipated miniseries "Obi-Wan Kenobi," which will see Ewan McGregor return to the eponymous role for the first time since 2005's "Star Wars: Episode III – Revenge of the Sith."
Still, as much as Disney has expanded the "Star Wars" world, for many fans, the original trilogy remains the pinnacle of the franchise. This is arguably most true for "Star Wars: Episode V — The Empire Strikes Back," which serves as the middle film and the franchise and contains perhaps one of the most shocking plot twists in the entire series of films: Darth Vader's (David Prowse/James Earl Jones) revelation that he is Luke Skywalker's (Mark Hamill) father.
In celebration of "The Empire Strikes Back" and in response to a question, Hamill recently revealed the truth and inspiration behind a different, more touching moment in the film.
Empire Strikes Back's medical bay scene was added to offset the 'downbeat' ending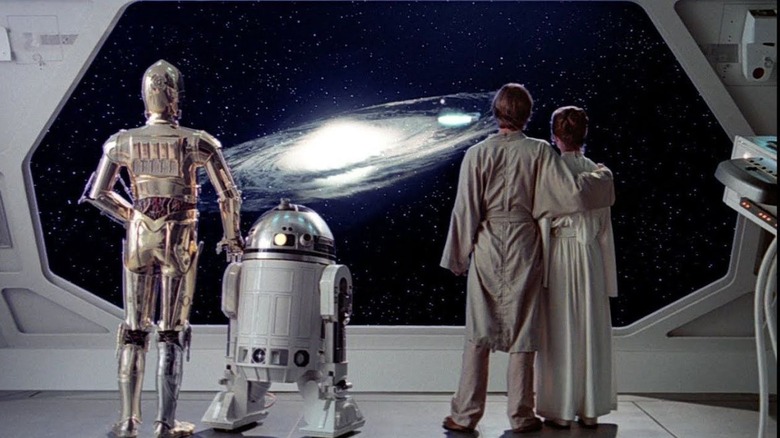 20th Century Fox
Over on Mark Hamill's Twitter, the "Star Wars" actor was asked if the Medical Bay scene at the very end of "Star Wars: Episode V – The Empire Strikes Back" was a reshoot after filming had already wrapped on the film. Hamill revealed that the scene was, in fact, not reshot but actually added four months after the film had wrapped up principal photography. As for why such a scene was added, Hamill said that there were concerns that the ending as-is was too dark, or "downbeat" because of the perceived complete defeat of the protagonists at the hands of the Empire. The Medical Bay scene was added to show that there was still hope and to "reassure the audience."
It's yet another interesting bit of information for those diehard "Star Wars" fans to mull over, but considering that fans had to wait three years for the follow-up and final film in the original trilogy, "Star Wars: Episode VI — Return of the Jedi," it was a move that seemingly made sense. Either way, it's interesting to imagine a world in which such a scene was never filmed and "The Empire Strikes Back" ended on a dour note with Han Solo (Harrison Ford) captured and frozen in carbonite and Luke in a state of depression after finding out the truth of his family lineage.