Stranger Things Director Boards Malignant Man Movie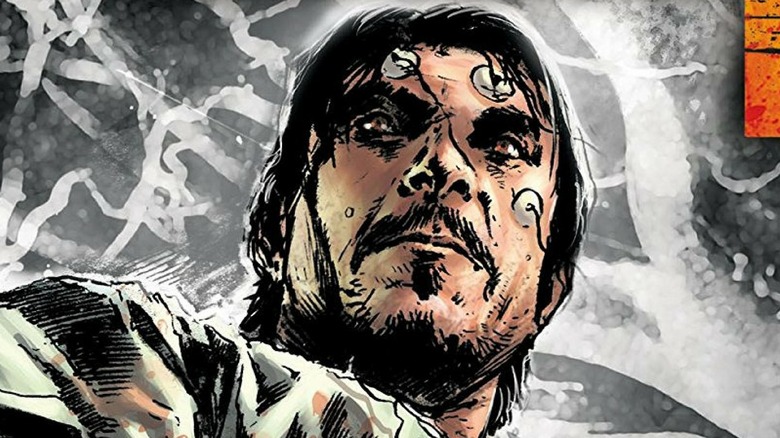 Boom! Studios
James Wan's Malignant Man is headed to the big screen. According to The Hollywood Reporter, Stranger Things' Rebecca Thomas has signed on to direct Malignant, a sci-fi action thriller based on the graphic novel for 20th Century Fox.
Wan, who is currently hard at work directing DC's Aquaman, co-created Malignant Man, which follows Alan Gates, a man who realizes that what he thought was a deadly cancer tumor is actually an alien parasite. This parasite ends up giving him superpowers, which he uses to fight against an evil army buried beneath society's skin. Considering this is a comic, he will also unlock the secrets of his own forgotten past in the process.
For Thomas, this marks just one of many exciting upcoming projects, with the Electrick Children director also signed on for a live-action adaptation of Disney's The Little Mermaid and for a film version of John Green's Looking for Alaska. Thomas, one of just a small handful of people to get the chance to direct an episode of Netflix's hit Stranger Things, is also known for Sweet/Vicious, Las Vegas, West, and Ivan Sings. She replaces Brad Peyton, who was previously signed on to direct but had to leave the project when he attached himself to Dwayne Johnson's Rampage adaptation.
Malignant has a script from Lights Out co-producer Zak Olkewicz, with Wan producing alongside Adam Yoelin (Jimmy Kimmel Live!) and Boom! Studios' Ross Richie and Stephen Christie. There is no word on a release date for the movie yet, but with Thomas attached, production should be getting underway soon. For now, see some comic book movies that almost happened.