Billy Eichner Says American Horror Story: Cult Will Be 'Absolutely Insane'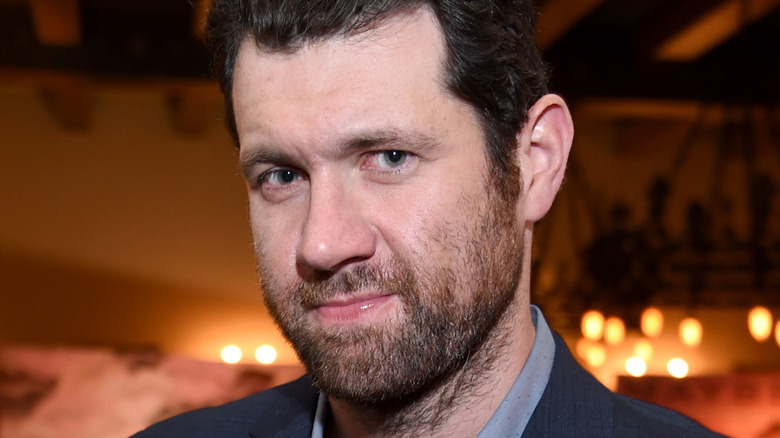 Getty Images
Billy Eichner is prone to overstating things (often very loudly), but the new American Horror Story cast member recently said the upcoming season will be something we've never seen.
"It's absolutely insane. It's so crazy," he said on Late Night with Seth Meyers. "This is the biggest departure that I think most people have seen [from me], and it's serious. There are some darkly funny moments, but it's mostly serious and violent and sexual."
Eichner, best known for Billy on the Street, Parks and Recreation, and Hulu's Difficult People, said he was "sworn to secrecy" about the plot, but he confirmed that American Horror Story: Cult was inspired by last year's presidential election. "It starts on election night and then you see the fallout from that," he said. "It is a gory, fantasy, violent, sexual, surreal take on post-Trump America."
FX released character posters (via Entertainment Weekly) that offered our first look as Eichner as Harrison Wilton, but nothing else about his character is known. He'll join returning cast members Evan Peters as Kai, Sarah Paulson as Ally, Emma Roberts, and Cheyenne Jackson as Dr. Rudy Vincent, along with Alison Pill as Ivy Mayfair-Richards, Billie Lourd as Winter Anderson, Colton Haynes (Detective Samuels), and Lena Dunham.
Check out a creepy, clown-filled teaser and prepare for the new season, which arrives Sept. 5. In the meantime, take a look at easter eggs that tie all of the American Horror Story seasons together.