Does This Audition Tape Reveal A New She-Hulk Character?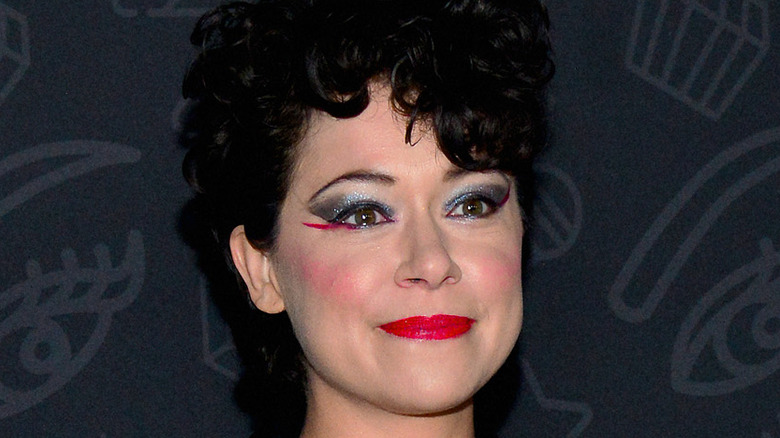 Chelsea Guglielmino/Getty Images
In 2022, Marvel fans will be treated to the live-action adaptation of "She-Hulk." The Disney+ series will star "Orphan Black" actor Tatiana Maslany as Jennifer Walters, a lawyer who gains Hulk-like powers through a blood transfusion. Kevin Feige has teased that the show will be a 30-minute legal comedy (via ComicBook.com), as well as hinting that a number of Marvel characters will make appearances in the 10-episode series (via ET Online). Now, an actor's audition tape may have revealed one such character.
The audition tape in question was posted to Vimeo by actor Tom Archdeacon. In the audition scene, Archdeacon reads lines for a character named Ryan Smith who refers to himself as "Doctor Revive." He describes his powers of immortality to other characters who appear to be divorce lawyers. The scene is seemingly played for laughs, as he tells the lawyers about how he literally walked into traffic to get out of his most recent marriage. Doctor Revive clarifies that when he dies, his body regenerates after some time, which allows him to live life again as a new man.
While the video doesn't clarify what Archdeacon is auditioning for, The Cosmic Circle speculates that this could be a scene from "She-Hulk." The audition tape scene's comedic tone and setting seem to make sense for the show, especially considering the character Jennifer Walters is known for taking on superhero-related cases (via the Marvel Wiki). And while there isn't a Marvel Comics character specifically called Doctor Revive, this could very well be a canon character under a different name. 
Mr. Immortal could feature in the upcoming She-Hulk series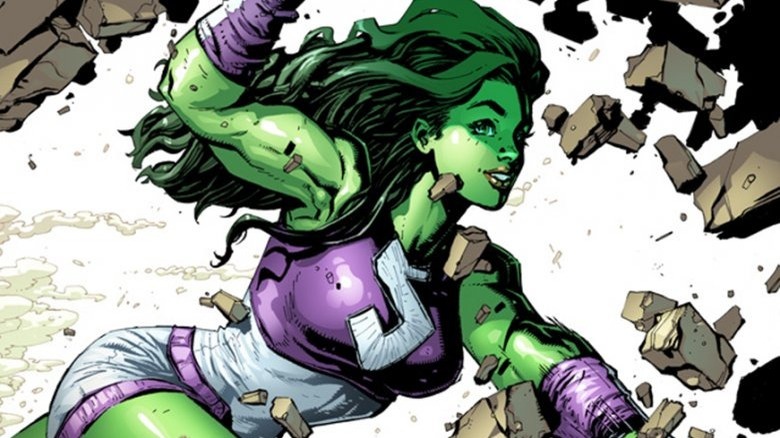 Ryan Stegman/Marvel Comics
Based on what we know about the character thus far, it's possible that Doctor Revive could be the "She-Hulk" version of Mr. Immortal from Marvel Comics. Mr. Immortal's secret identity in the comics is Craig Hollis, different from the name of the character in the audition scene, but as pointed out by Murphy's Multiverse, the description of both characters' powers seem to overlap. Mr. Immortal resurrects and recovers from any death he experiences, though non-fatal injuries affect him the same as they do a regular human (via the Marvel Wiki). In the comics, Mr. Immortal forms the Great Lakes Avengers as a somewhat comedic version of the well-established superhero team, consisting of other odd heroes like Doorman and Flatman.
If Tom Archdeacon did land the part, he would be joining a cast that includes Tatiana Maslany, Mark Ruffalo (playing Bruce Banner), Tim Roth, Reneé Elise Goldsberry, Ginger Gonzaga, and Jameela Jamil as a villain named Titania. Television writer Jessica Gao, best known for her work on "Rick and Morty," is serving as the head writer for "She-Hulk" (via The Hollywood Reporter). On top of Kevin Feige's comment that a number of Marvel Comics characters could appear in the show, Comic Book Resources noted that Howard the Duck could very well make an appearance, as well. Considering everything we've seen so far, including the possible storyline for Doctor Revive/Mr. Immortal, "She-Hulk" seems to be taking an opportunity to explore the zanier side of the Marvel Cinematic Universe.