Westworld Actress Evan Rachel Wood Teases What's Ahead In Season 2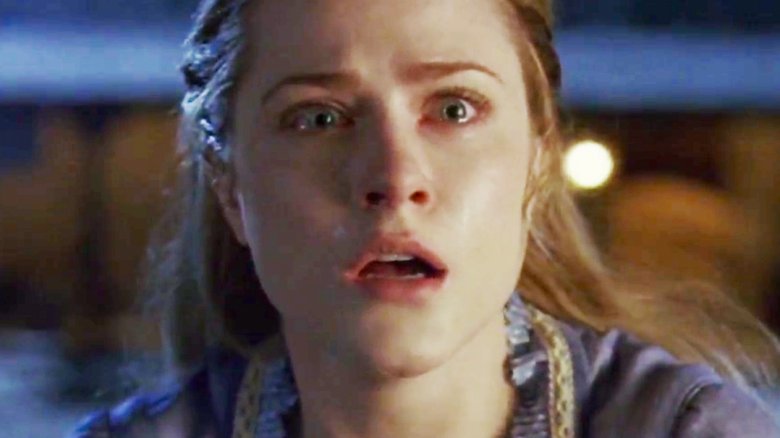 Warning: This post contains spoilers for the first season of Westworld. 
Evan Rachel Wood plays an unhinged host named Dolores in HBO's riveting sci-fi Western series Westworld, and while the first season saw Dolores leave a trail of bodies in her wake, the upcoming season will be even wilder. 
In an interview with The Hollywood Reporter, Wood spoke about Westworld season 2 theories and hinted at what fans can expect now that they know Dolores is really an avatar for a murderous personality bent on a gory, violent revolution. 
Wood first commented on her self-proclaimed obsession with finding out what will happen next in the series. "[Westworld] was kind of all of my favorite nerd things put together. It was Western sci-fi and psychology and spirituality and mythology. Just because I'm an über nerd, and because I knew we weren't getting all of the information... I was trying to figure it out, but I also knew it was going to be something incredible. It's not even that I had a need to know," she said. "I honestly don't know what drives it. Because they're such good storytellers, you kind of can't help it. You get sucked in."
The actress teased that one of the biggest storylines for next season is Dolores' future. Fans got a peek of the character in the Westworld season 2 trailer shown at Comic-Con. The clip featured a sequence showing Wood's character in a "disheveled blue dress and bullets across her chest and her hair blowing in the wind, free and wild, and taking control of her life again," all while gunning people down. 
It's a stark turn from the somewhat vanilla girl some initially saw Dolores as, but Wood believes the direction Dolores is headed in season 2 has a deeper meaning. "She has been pushed a little too far," Wood said of her character's trials in the first season. "But I think symbolically, it represents so much. It's something we were longing to see. 
Sounds like the twists, turns, and spine-tingling mysteries will continue on the next season of Westworld, expected to premiere sometime in 2018. In the meantime, check out the unanswered questions we still have from the show's first season.