The Original Villain Of The Incredibles Wasn't Syndrome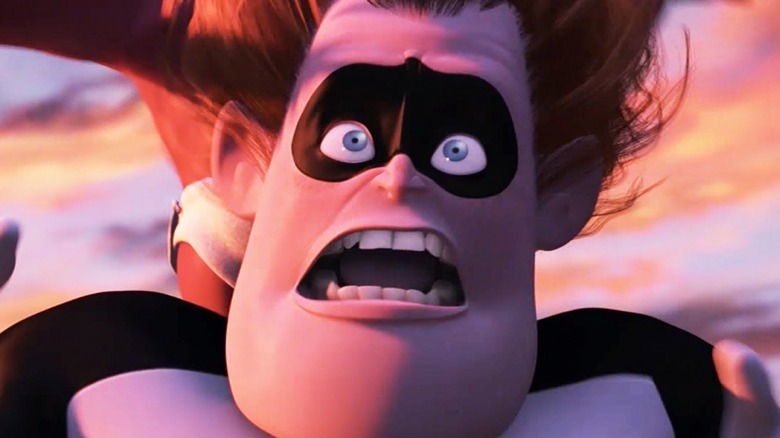 Disney/Pixar
While the likes of "The Dark Knight," "Spider-Man 2," and "Avengers: Endgame" might be in the conversation for best superhero movies ever made, it's always worth making sure that the adventures of the Parr family get thrown into the big-screen superhero splendor discussion as well. Brad Bird's 2004 Pixar movie, "The Incredibles," which follows the story of Bob Parr (Craig T. Nelson) getting back in the fight as the former Mr. Incredible with his family in tow, isn't just one of the best superhero movies ever made, it's one of the top-tier entries in Pixar's library – period.
But during the construction of this '60s tinted, spy-like superhero movie, various characters were created during pre-production and development that never made it into the final cut. As a result, it altered the path of other characters, and in the case of Jason Lee's Syndrome, they became more prominent in the grand scheme of things. The former fan-turned-foe of Mr. Incredible became the film's big bad, but in the movie's early stages, the original villain of "The Incredibles" was a very different kind of evil.
Syndrome replaced a Bond-like villain in The Incredibles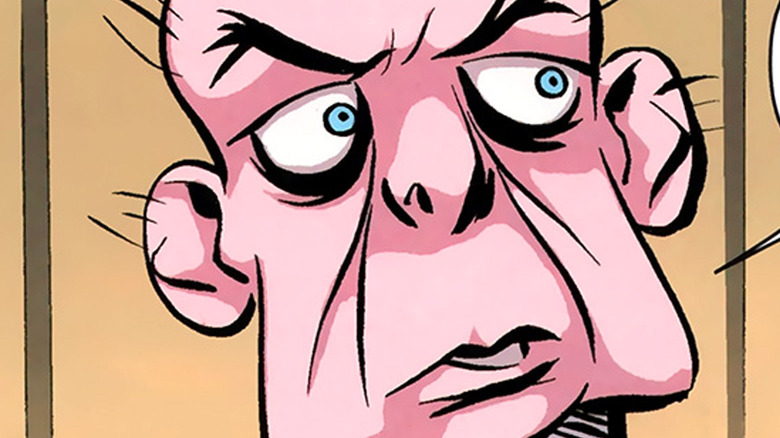 Boom! Studios
Initially set to only make the same amount of screen time as French foe Bon Voyage, Buddy Pine (Lee) was originally only intended to go as far as being the annoying uber fan of Bob's heroic alter-ego. The real threat Mr. Incredible and the rest of the Parr household were set to square off against was a fella named Xerek, who echoed villains like Blofeld in the Bond films. 
This information is revealed in the bonus features for "The Incredibles," while concept art for Xerek was also included in "The Art Of The Incredibles" book (via Verve News). A barebones baddie in the early stages of the film's production, Xerek eventually made a proper appearance outside the big screen iteration in the supporting comic book series released after the first film's debut.
Carrying the ailment of accelerated aging, Xerek has a stronger connection to Helen Parr (Holly Hunter) than Buddy and Bob's. As it turns out, Xerek is an old flame of Helen's who understandably has it in for Bob. His presence strictly stays on the page, though, and he didn't make it into the sequel, "Incredibles 2." While it would've been an interesting avenue to take in the original film, Jason Lee's Syndrome is just as successful, proving that there are some good choices when it comes to bad guys.