Who Played Sloth In The Goonies?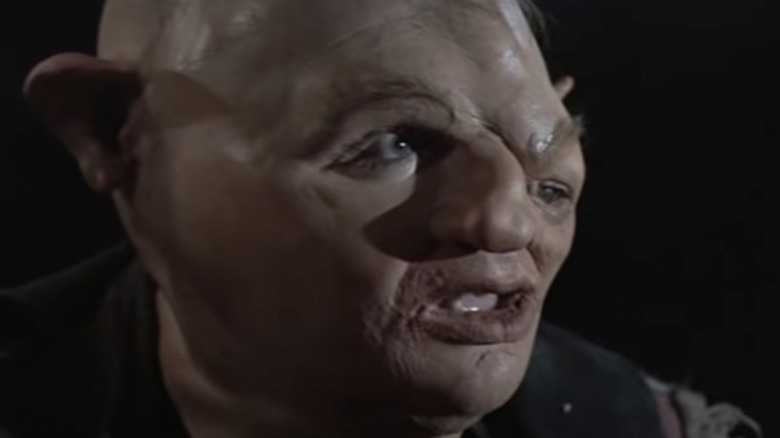 Warner Bros.
If you're someone who grew up in the 1980s, a pop culture junkie, or even just a movie geek, "The Goonies" is practically required viewing. The Richard Donner-directed, Steven Spielberg-produced adventure-comedy, which hit theaters in 1985, isn't just one of the most iconic films to be released during the decade of Reaganomics, leg warmers, and "Where's the beef?" — it's also one that continues to have an influence today.
"The Goonies" made stars of then-up-and-coming performers like Sean Astin ("Rudy," "The Lord of the Rings"), Josh Brolin (Thanos in multiple MCU films), and Corey Feldman ("The Lost Boys"). As memorable as those actors were in leading roles, though, the movie's side characters — and the people who played them — similarly made a lasting impression. However, the Sloth character may be the most lovable of the bunch. 
Whether it's due to his imposing stature, atypical appearance, or the heart-warming relationship that develops between himself and Chunk, who was played by Jeff Cohen, as well as the other Goonie kids, the "good" Fratelli brother is perhaps the best-remembered part of the film. Here's the actor who was responsible for bringing him to life.
John Matuszak was the man behind the makeup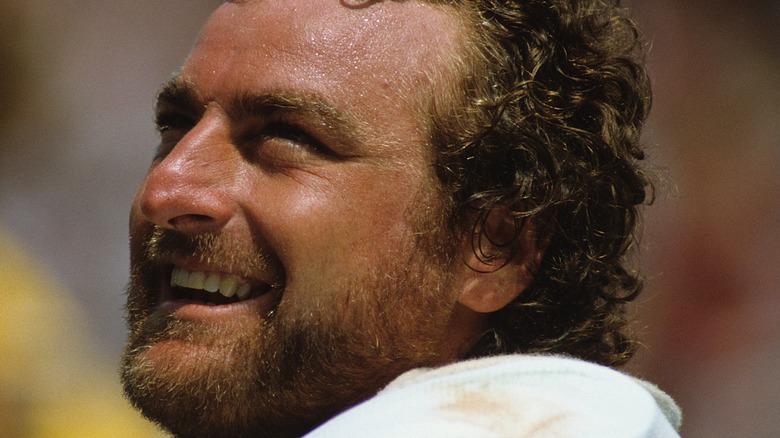 Ronald C. Modra/Getty Images
Nicknamed "The Tooz," the 6-foot-8-inch, 280-pound John Matuszak was a star NFL defensive lineman during the 1970s and early '80s. And while he won two Super Bowls as a member of the then-Oakland Raiders and made headlines with his wild lifestyle, he may be most known now for his exploits as a thespian.
After portraying a football player in the 1979 film "North Dallas Forty," which starred Nick Nolte, he went on to appear alongside Ringo Starr, Dennis Quaid and Barbara Bach in the 1981 slapstick film "Caveman." From there, he appeared in movies like "One Crazy Summer," "The Ice Pirates" and more while guesting on television shows such as "M*A*S*H," "Silver Spoons," "The Fall Guy," "Miami Vice" and "Perfect Strangers."
However, Sloth remains his most famous role; not that it was an easy one for him to play. It would take five hours each day to apply his makeup and various prosthetics, including a remote control eyeball. And if any of it ever got wet, it was back to the chair for him.
Sadly, Matuszak died of an accidental drug overdose in June of 1989; he was just 38 years old at the time.