What Is The Song In The Boys Presents: Diabolical Episode 6?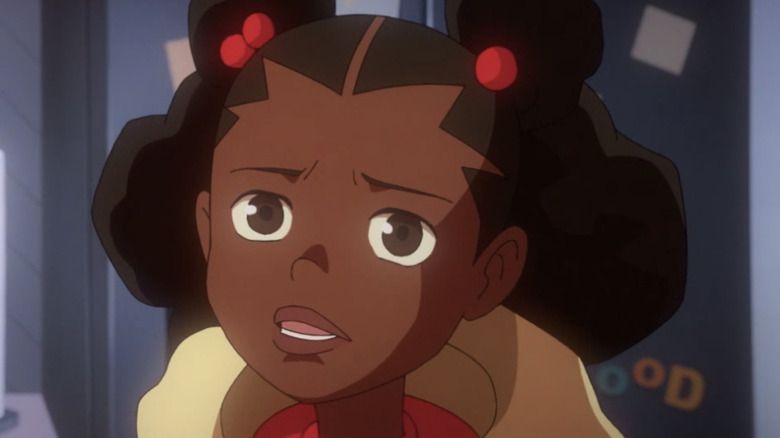 Amazon Studios
Contains mild spoilers for "The Boys Presents: Diabolical," Episode 6, "Nubian vs Nubian."
"The Boys Presents: Diabolical" is a new animated anthology series that takes fans deep into the heart of Amazon's live-action superhero comedy-drama "The Boys." Here, there are brand new characters from "The Boys" in the same fantastical yet brutally grounded world. In case you need a refresher, this world is one where superheroes are real, and they are often reckless and corrupt in their behavior, thanks to the nature of their powers and the celebrity status which has been conveyed upon them. It's up to the titular covert faction of mere mortals to take out these renegade Supes when they threaten the world's safety.
Some of the animated shorts that comprise "Diabolical" visit characters familiar to fans of both the comic series and the live-action show, such as Madelyn Stillwell (Elisabeth Shue), Queen Maeve (Dominique McElligott), and Homelander (Antony Starr). Other episodes try to build up the show's universe, introducing new supes and the civilians who have to put up with them.
The show's sixth episode, "Nubian vs Nubian," takes a look at the life of two Black superheroes (voiced by Don Cheadle and Aisha Tyler), whose marital issues spur their daughter, Maya (Somali Rose), to take drastic action to repair their relationship. To underscore Maya's final, no-nonsense line, a very popular recent hit is heard at the end of the episode.
Lil Nas X's Old Town Road went from TikTok meme to Billboard hit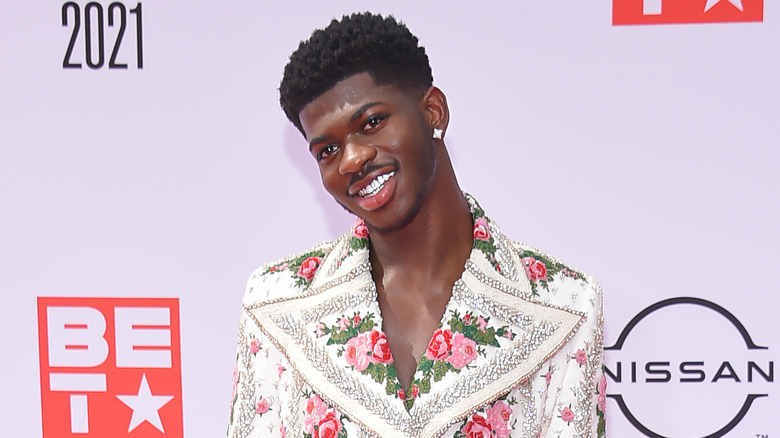 DFree/Shutterstock
That's the Lil Nas X song "Old Town Road" that you hear at the end of "Nubian vs. Nubian." The Lil Nas X track first became a viral sensation thanks to Tik Tok's "Yeehaw Challenge" in 2018, according to Time. It then quickly became a huge radio hit, transcending the internet and landing on the Billboard chart. A remix featuring Billy Ray Cyrus peaked at #1 on the Billboard Hot 100 in April 2019, and it stayed there for 19 weeks, proving its mega-hit status week after week. After some controversy as to whether or not "Old Town Road" counted as a country song, per Time, it eventually crossed genres anyway, entering the Billboard Country Airplay chart at #50 and hitting #19 on the Hot Country Song chart.
Multiple remixes of "Old Town Road" were subsequently released, including one featuring RM from BTS, another featuring Diplo, and one more featuring Young Thug. At the end of the decade, "Old Town Road" hit #19 on Billboard's Hot 100 decade-end chart for the 2010s. The song also won two Grammys and served as the major launch for Lil Nas X's career. Those are some powerful horses he has in the back.