Who Plays Young Beth On This Is Us?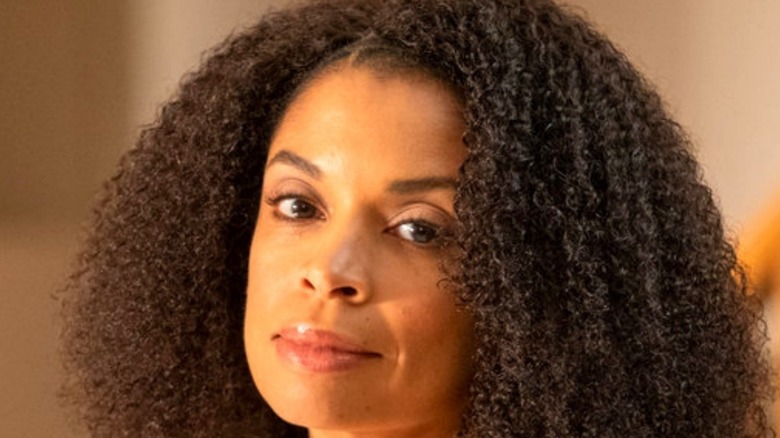 NBC
Beth Pearson is one of the most beloved characters on "This Is Us," but for a long time, fans only knew her present-day story. In the first season of the NBC drama, the character, played by Susan Kelechi Watson, was introduced as the wife of Randall Pearson (Sterling K. Brown): a busy, working mom of two (eventually three, once the couple adopted eldest daughter Deja) who also juggled the caretaking of aging parents with a career in urban planning. Beth also famously stood by her man's side when he quit his lucrative career as a weather commodities trader for a dive into politics — in Philadelphia, far from the family's upper-middle-class home in an affluent New Jersey suburb.
For a long time, viewers only knew Watson as Beth. It wasn't until midway through the series' run, in the Season 3 episode titled "Our Little Island Girl", that viewers got to see another actor in the role as young Beth's dashed dream of becoming a prima ballerina played out. (Who knew?) And in the 6th and final season of the show, a follow-up Beth-centric episode gave even more insight into the little girl who danced before learning how to walk — and showed viewers that Watson wasn't the only Beth making moves.
Beth Pearson has been played by 4 actors on This Is Us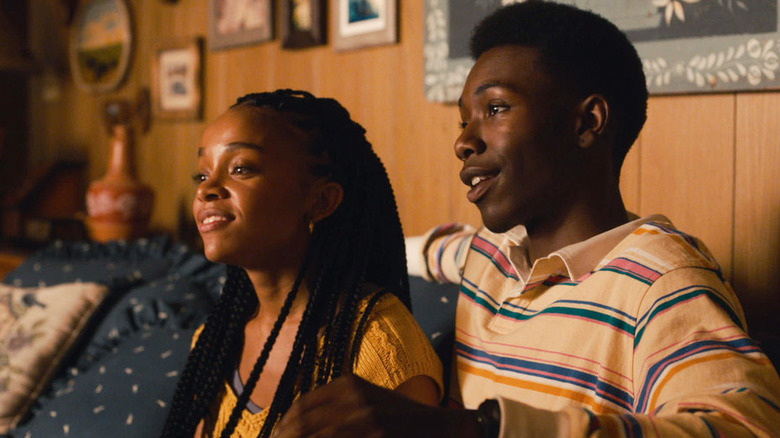 NBC
While Susan Kelechi Watson is by far the best known Beth, the flashback episodes have featured several other actors playing the character at various ages. In true "This is Us" time-jumping style, young ballerina Bethany Clark was played by Akira Akbar. There's also a little-seen "little Beth" played by Isa Eden, per IMDb. But the most visible Beth outside of Watson is teen Beth, played by Rachel Hilson. Not only does she nail Watson's mannerisms and looks, but it's in Hilson's scenes that viewers learned that Beth and Randall were college sweethearts and that Beth gave up her dreams to be a dancer after her father passed away.
Hilson graduated from The Baltimore School for the Arts and NYU, according to Deadline. She went on to roles in "American Horror Story" and the short-lived NBC theatre drama "Rise," but her role as young Beth has been especially meaningful to her. "It's fun as an actor to dive into why a character might be a specific way," Hilson told Essence, adding that while she was "studying" Watson, she was also "interested" in learning about Beth's teen years. "We all know Beth to be this really strong Black woman who is the foundation of the Pearson household," Hilson said. "She's Randall's rock, and she's the kids' rock, but I think behind every strong woman is some history. ...We see a lot of images of strong Black women, but for young Black women and girls it's important to see how they got there."