Robert Pattinson Explains Bizarre Beastiality Story From New Movie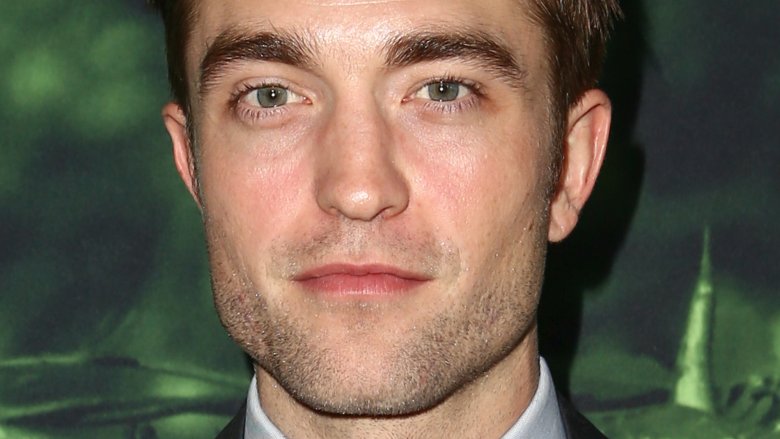 Getty Images
Here's a sentence we bet you thought you'd never read: Robert Pattinson clarifies that he was just joking about being asked to perform bestiality in his upcoming movie Good Time. 
Thursday night on Jimmy Kimmel Live!, Pattinson told a story about one particularly odd experience he had on the Good Time set. The 31-year-old actor plays the role of Connie, a New Yorker whose fiercely protective over his brother (Ben Safdie) and has both an penchant for robbing banks and an love for dogs, which Pattinson said puts him in an awkward situation during filming. 
"Oh, God, I don't know if I can say this. There's a lot of things in this movie which really cross the line of reality. It's not even on the line, it's way beyond the line," Pattinson told Kimmel. "There was initially this scene—I don't think I should say this—but it's like, my character, Connie, has this affinity with dogs. He thinks he is a dog in a previous life and he thinks he has control over animals and stuff."
Pattinson revealed that the scene involves his character performing a sexual act on the dog, and is caught in the act by a drug dealer.  
When discussing the scene with Kimmel, Pattinson burst into laughter, saying that director Safdie told him not to chicken out. "The director was like, 'Just do it for real, man! Don't be a p–!'" said Pattinson. "And then the dog's owner was like, 'Well, he's a breeder, I mean, you can.' He's like, 'You just gotta massage the inside of his thighs.'"
Pattinson said that they ultimately staged the act because he "didn't agree to to do the real one."
Now, the actor has set the record straight. "The story I told on Jimmy Kimmel last night seems to have spiraled out of control," Pattinson explained in statement (via Entertainment Weekly). "What didn't come across is that this was supposed to be a joke. No one at all expected or assumed that anything like that would happen on the Good Time set."
Pattinson continued, revealing that the minds behind Good Time are total professionals, and that he only intended to entertain Kimmel in the moment he was telling the joke. "We are all huge animal lovers and would obviously never do anything to harm an animal. Everyone involved in Good Time are amazing professionals and have come together to make a movie that I'm extremely proud of. I feel embarrassed that in the moment, I was trying to make Jimmy laugh, only to create confusion and a false impression."
Now that the air is cleared, film fans can get back to wholeheartedly anticipating the forthcoming indie drama. Good Time opened to a reported six-minute standing ovation at the Cannes Film Festival, and is set to arrive in select theaters August 11.
In the meantime, check out the movie sets that were really, really tense.