James Gunn Says Return Of Original Guardians Is 'Always A Possibility'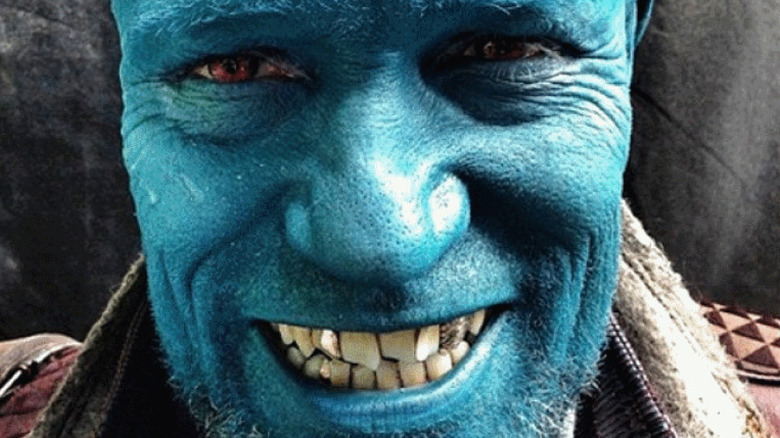 Guardians of the Galaxy helmer James Gunn has already put his pen to paper for a third Guardians installment, but now, he's opened up about the possibility of a spin-off including some old-school Marvel heroes. 
In an interview with Collider, Gunn revealed that he's interested in exploring the original team of Guardians in future movies. Known as the Ravagers in the Marvel Cinematic Universe, the OG gang of galaxy-savers were first introduced in a Guardians of the Galaxy Vol. 2 post-credits scene, and Gunn would be "excited" to bring them back. 
"There's always discussion with Ravagers," Gunn said. "It's always a possibility."
The director mentioned that a movie involving the Ravagers wouldn't have the Guardians title, suggesting that Marvel and Gunn would prefer the current line-up led by Chris Pratt's Star-Lord be the MCU's original Guardians. Instead, it would be called The Ravagers, Gunn explained. 
As aforementioned, fans got a look at Ravagers Stakar (Sylvester Stallone), Martinex (Michael Rosenbaum), Charlie-27 (Ving Rhames), Aleta Ogord (Michelle Yeoh), Mainframe (voiced by Miley Cyrus), and Krugarr, all of which may be featured in such a Ravagers-centric movie. Additionally, the potential flick might also give fans a chance to see more of original Guardian Yondu (Michael Rooker) in the MCU. Other heroes that could pop up are Vance Astro and Nikki, who might get a live-action debut in The Ravagers. 
Whether or not Gunn will follow through in making a Ravagers film remains to be seen. Until we know for sure, brush up on your Guardians knowledge and check out the facts about the heroes you may not know.