The Dark Tower Brings In $1.8 Million At Thursday Box Office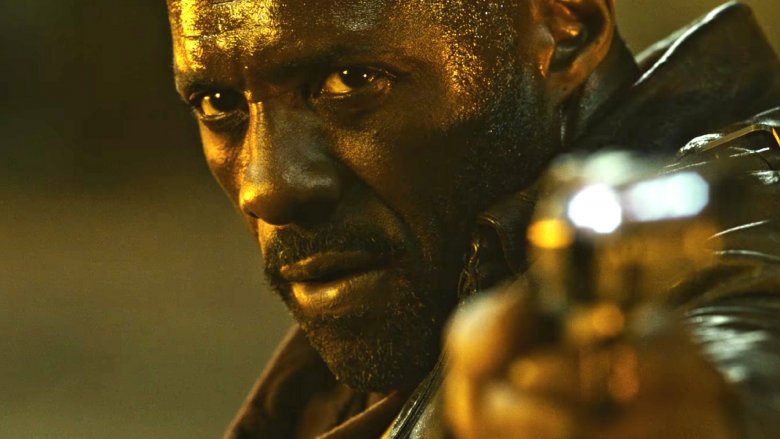 The Dark Tower is already shooting to the top of the box office charts. According to Variety, the film brought in $1.8 million at the Thursday box office, fitting with $20 to $25 million opening weekend projections.
The Dark Tower follows Idris Elba as Roland Deschain, the last Gunslinger whose eternal task is to fight against the Man in Black (Matthew McConaughey). The Man in Black is determined to topple the Dark Tower to unleash chaos on the universe, leaving Roland, alongside a young boy with psychic powers (Tom Taylor), to stop him and save the worlds.
Critics gave The Dark Tower a chilly reception, with many saying that it failed to live up to the epic world-building present in the Stephen King novels on which it is based. The movie currently holds an 18 percent on Rotten Tomatoes, a rating which is surely concerning to the studio, especially considering the increasing effect of the aggregate scores on box office performance.
Still, though, The Dark Tower is projected to win the slow weekend, which will also see the wide release of Kathryn Bigelow's thriller Detroit and the Halle Berry-starring action flick Kidnap. Detroit, which has been hailed by critics as an early Oscar contender, is projected to earn in the $13 million range, while Kidnap, which will finally hit theaters after a number of delays, is headed towards $8 million.
This weekend will provide another test for the critically panned The Emoji Movie, which proved last weekend that you can never fully discount a film based on a bad Rotten Tomatoes score. However, it remains to be seen if the film will be able to hold viewers in its second frame. Also in the mix for the weekend are Christopher Nolan's Dunkirk, which has topped the past two weekends; the R-rated comedy Girl's Trip, which showed an impressive hold in its second week after a surprisingly strong opening; and Charlize Theron's action-heavy Atomic Blonde.
No matter what happens this weekend, it seems that August will not be able to save a declining summer box office. While last year the month was boosted by the release of Suicide Squad, this year sees mostly smaller films, with nary a tentpole in sight. This is a bad sign for a domestic box office that is already down 8.4 percent from last year.
"It looks like yet another down weekend as the comparable year ago frame boasted the August $133.7 million record-setting debut of Suicide Squad, plus the continued strength of Jason Bourne and Bad Moms that powered a tough-to-beat $228.9 million overall industry gross," Paul Dergarabedian, senior media analyst with comScore, told Variety.
While we wait to see whether The Dark Tower will be able to topple the box office competition, see the untold truth of the stories on which the film is based.