Christopher Nolan Wanted To Shoot Dunkirk Without A Script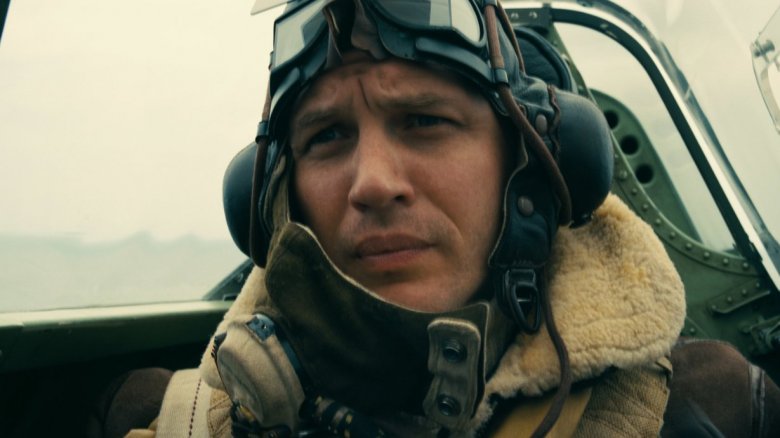 Christopher Nolan wanted Dunkirk to be different than anything he had ever done before. The director revealed in a recent interview with his brother Jonathan (via The Hollywood Reporter) that he first wanted to shoot the war drama without a script, providing a stark contrast to his plot-heavy past films like Interstellar and Inception.
"I got to a point where I understood the scope and movement and the history of what I wanted the film to address, because it's very simple geography," Nolan said of his time doing research for the film, during which he became convinced that he could make the movie without a script. The director added that he felt like he had already "mastered" dialogue-driven films, so he wanted to try something else.
Armed with this knowledge, Nolan went to his frequent production designer Nathan Crowley and his wife and producing partner Emma Thomas with the idea. "I said, 'I don't want a script. Because I just want to show it,'" he said. "It's almost like I want to just stage it. And film it." It was Thomas who ended up striking down the idea though, with Nolan saying she "looked at me like I was a bit crazy."
The director ended up writing the script "very, very quickly," with the 76 page document marking one of his shorter scripts. The writing came after planning out the movie's unique three perspective structure, which follows the soldiers stuck on land, the pilots in the air trying to rescue them, and the boats, from both the Navy and civilians, coming to their aid by sea.
While Dunkirk earned widespread critical acclaim for its minimal amount of dialogue, Nolan says he doesn't necessarily plan to continue along that path for his future films. "I will be coming back to dialogue," he said.
Dunkirk, which tells the story of the 1940 evacuation of soldiers stuck in the French city of Dunkirk, has ruled the box office for its first two weeks in theaters and shows no sign of slowing down anytime soon. Fionn Whitehead, Kenneth Branagh, Cillian Murphy, Mark Rylance, Tom Hardy, Harry Styles, James D'Arcy, Jack Lowden, Tom Glynn-Carney, and Aneurin Barnard star in the ambitious movie. If you've already headed out to theaters to see Nolan's latest epic, see some of the liberties it took with the true story.