The Criminal Minds Actor You Likely Forgot Starred In Phil Of The Future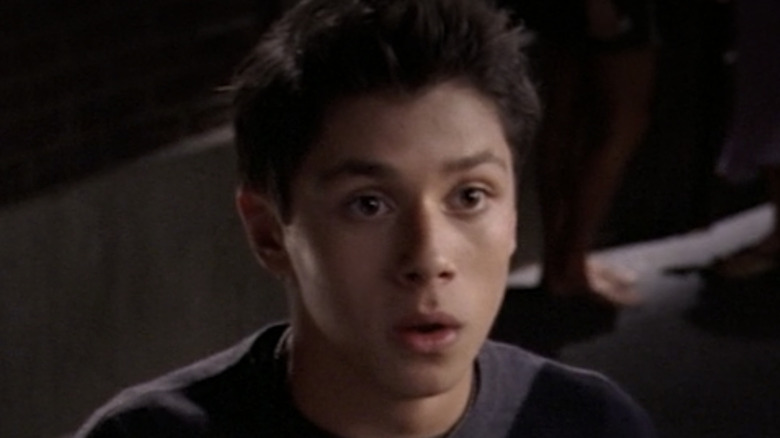 Disney+
The late '90s and early 2000s was a golden age for live-action programming on the Disney Channel. Kids and teens who grew up during this era have fond memories of sitting down with a bowl of Sprinkle Spangles and watching shows like "Lizzie McGuire," "Even Stevens," "That's So Raven," and "Hannah Montana," all of which served as launchpads for their young stars to go on and have A-list careers. Unfortunately, "Phil of the Future," a sci-fi sitcom about a futuristic family, didn't conquer the world of children's television quite as significantly as those aforementioned series.
Debuting in 2004, "Phil of the Future" follows the titular character (Raviv "Ricky" Ullman) and his family, as they're forced to navigate the past following a time machine mishap in the year 2021. With no way of returning home, they must acclimatize to suburban life, while also dealing with everyday problems such as bullying, homework, and a robotic wife-slash-mother who doesn't want her secret becoming a topic of conversation at the neighborhood BBQs.
"Phil of the Future" featured several guest stars during its two-season run, and one of those bit-part players went on to become synonymous with the "Criminal Minds" franchise for 15 years shortly after making a cameo in the Disney series.
Kirsten Vangsness had a minor role in Phil of the Future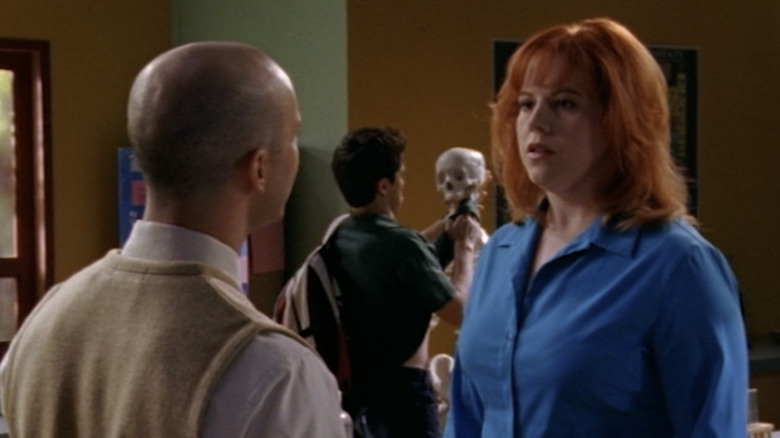 Disney+
Kirsten Vangsness played Penelope Garcia in "Criminal Minds" from the first season until its very last, appearing in 321 episodes of the main series and becoming the only character from the parent show to grace both spinoffs, "Criminal Minds: Beyond Borders" and "Criminal Minds: Suspect Behavior" (per Fandom). Garcia is a poster child of the "Criminal Minds" franchise, but her role in "Phil of the Future" was less memorable.
The "Criminal Minds" alumnus appeared in one episode of "Phil of the Future," playing a character named Veronica in the episode titled "Age Before Beauty." The episode revolves around relationship woes, with Veronica being the ex-girlfriend of the alien-obsessed Vice Principal Hackett (J.P. Manoux). He basically spends the episode in question pining for her and trying to move on with his life, which is easier said than done. 
Veronica was a small role for Vangsness in the grand scheme of things, but as IMDb notes, she joined the "Criminal Minds" cast the following year. The rest, as they say, is history.