Game Of Thrones Actor Richard Madden Cast In Netflix Comedy Ibiza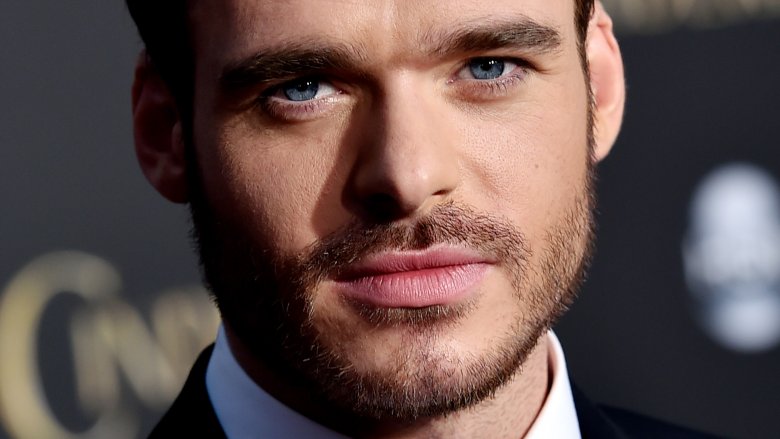 Getty Images
Richard Madden is off to Ibiza. 
Per The Hollywood Reporter, Madden, best known for his role as one-time King in the North Robb Stark on HBO's Game of Thrones, has been cast in the feature-length comedy titled Ibiza, which is set up at Netflix.
Madden joins Community alum Gillian Jacobs, comedian and writer Phoebe Robinson, and former Saturday Night Live cast member Vanessa Bayer. Details on Madden's character haven't yet been announced, but we do know that the film follows Jacobs' character, a woman whose career sees her headed to Ibiza, Spain to close a major business deal. Instead of finding herself partying the night away and downing a few too many drinks in one of Ibiza's many clubs, she ends up falling in love with a famous DJ. As the romance blossoms, so too does her realization that life is more than just the 9 to 5 grind. 
Directed by Alex Richanbach (We Are Young) with a script penned by Lauren Kahn (Thank You, Del: The Story of the Del Close Marathon), Ibiza is slated to film in Europe, though it's unclear when production will begin. Will Ferrell (The House), Adam McKay (Step Brothers), and Kevin J. Messick (The Big Short) are set to produce. 
Fans may also recognize Madden as Prince Charming from Disney's 2015 live-action Cinderella, on the Discovery Channel mini-series Klondike, or on another Netflix series, Medici: Masters of Florence. 
While we wait to find out more about Madden's involvement in Ibiza, take a look at the 20 best movies on Netflix right now.