The Real-Life Disaster That Had Zack Snyder Nervous About Man Of Steel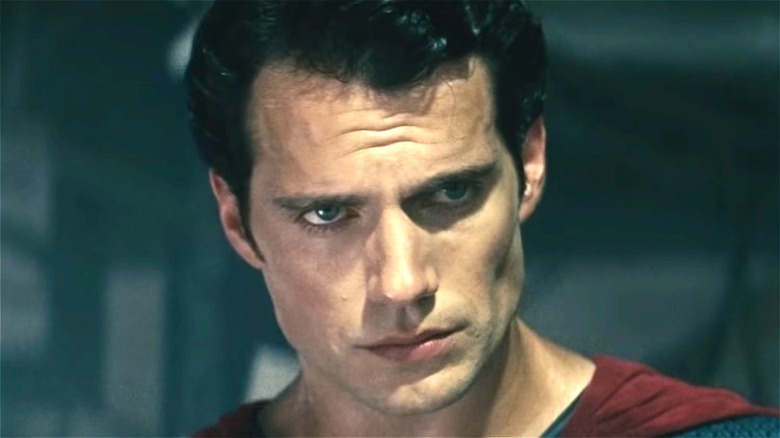 Warner Bros. Pictures/YouTube
When it comes to making movies, unfortunate parallels between fiction and reality are bound to happen. Much like how "The Simpsons" has famously "predicted" a number of real-world events, such the election of Donald J. Trump as president, so too have other movies accidentally depicted events that would later happen in real life. Generally, we all hope that films end up predicting the positive things in life, like how "Back to the Future" showed us hoverboards long before we had the technology to make our modern versions.
Unfortunately, movies also often predict the bad things that happen to us. This is something that "Man of Steel" director Zack Snyder learned firsthand after making the film. Though it was (obviously) unintentional, Snyder included a scene in the film involving a natural disaster that would later occur in the real world that same year. Understandably, this made Snyder nervous about the "Man of Steel" release.
Man of Steel's tornado scene echoes the 2013 Moore tornado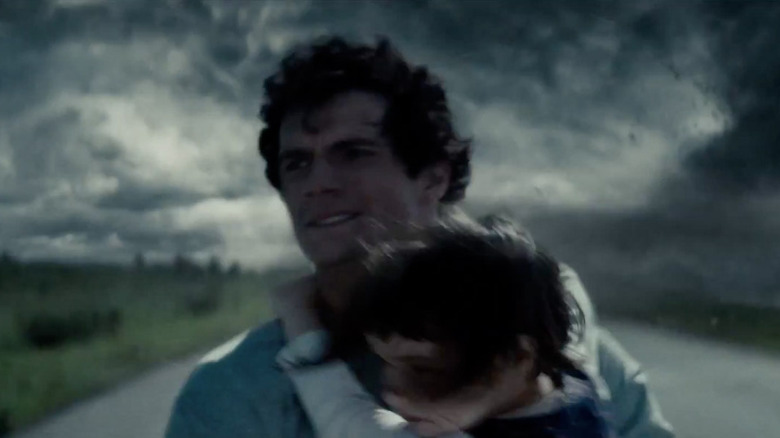 Warner Bros. Pictures
The scene in question occurs in the first half of "Man of Steel," when a young Clark Kent (Henry Cavill) and his family are caught in the path of a tornado whilst driving on the highway. Clark's father still forbids him from using his powers, even to save others, and luckily it seems like Clark doesn't have to when everyone on the road takes shelter under a nearby overpass. However, the family soon realizes they left their dog in the car, and Clark is forced to watch his father sacrifice himself to the tornado in order for the dog to live.
All of this, of course, was filmed before May 2013, when a powerful EF5 tornado struck Moore Oklahoma, killing at least 24 people (via The Oklahoman). Later on in June 2013, the same month that "Man of Steel" hit theaters, another powerful tornado hit Iowa. Both events were tragedies, and made the scene in "Man of Steel" seem all too reminiscent of the real destruction and loss suffered by Americans.
Of course, Snyder himself regretted the similarities between real life and his film. "I cannot express how upsetting it was, the real news," Snyder told USA Today. "It's just insane." Though Snyder himself was unaffected by the tornadoes, he did worry for his daughter, who at the time was in Oklahoma visiting her boyfriend right before the storms occurred. Thankfully, they were unaffected by the disaster.