Why Some Fans Think This 9-1-1 Plotline Was Toxic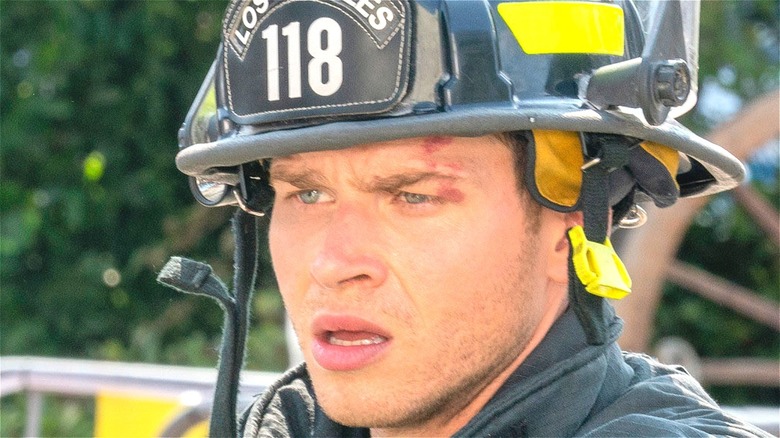 Jack Zeman/FOX
Since its premiere in January 2018, Fox's drama "9-1-1" has kept viewers riveted. Created by Ryan Murphy, Brad Falchuk, and Tim Minear, the fast-paced series portrays the dangers and high-pressure situations experienced by first responders on a daily basis, as well as the stresses of 9-1-1 operators who take the back-to-back frantic calls for help.
Starring as the latter is Jennifer Love Hewitt. Her character of Maddie Buckley, a former ER nurse who's on the run from an abusive relationship, is helped by her little brother Evan (Oliver Stark), a Station 118 firefighter with the Los Angeles Fire Department. Evan lands Maddie a role as a 9-1-1 operator, which allows her to continue to aid people while staying safely behind the scenes. Hewitt described Maddie's job as "dizzying" and praised her for being "rock solid" while listening to countless emergencies per day (via Entertainment Weekly).
It's clear that Maddie is passionate about her work. However, "9-1-1" fans felt her dedication was pushed too far during one particular plotline.
Maddie tried to finish her shift while in labor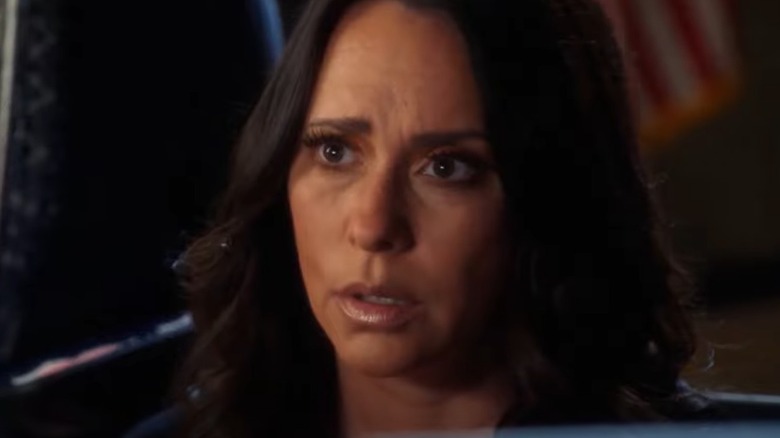 Fox/YouTube
In Season 4 of "9-1-1," Maddie gives birth to Jee-Yun, the daughter of her love interest Howard "Chimney" Han (Kenneth Choi), a firefighter paramedic at Station 118. It's a stressful episode as Maddie receives a call from a desperate young boy, whose intoxicated mother is driving on the wrong side of the freeway. As a nine-and-a-half-month-pregnant Maddie attempts to assist, she goes into labor. Despite the painful contractions, she's determined to complete her shift.
A number of fans were alarmed by this moment and considered it to be a prime example of, according to Reddit thread creator u/ArgumentDismal5340, "America's toxic work culture." They said, "She was practically giving labor at her work desk. I think they were trying to demonstrate that she was a really hard worker but it's actually a pretty dangerous message they were spreading."
Many were in agreement, stating how working right up until labor or returning to work the day after an intensive surgery is often glorified. A number also brought up the fact that countless U.S. employers have nonexistent maternity leave policies. u/Bebe_000 said, "I'm currently pregnant and due in about 9 weeks. My current employer has no maternity leave, you just have to use your PTO, so I'll have about 20 days with my baby before I have to go back to the office."
However, Hewitt, a mother of three, didn't see anything wrong with the scene. She told TV Insider, "I love that about her. That would totally be me, by the way."