The Moment In What A Girl Wants That Makes No Sense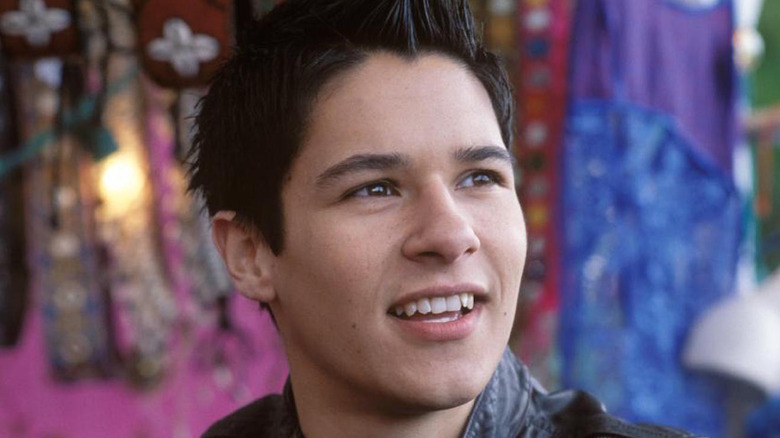 Warner Bros./YouTube
For all of the '90s babies out there, Amanda Bynes was likely a staple of your childhood. From 1999 to 2002, the actress starred on Nickelodeon's "The Amanda Show," which saw her participate in a variety of hilarious sketches, including Judge Trudy, The Girls' Room and Blockblister (via IMDb). Then, in 2003, she took on the role of Daphne Reynolds in the romantic teen comedy "What A Girl Wants."
In the film, Daphne is just your average teenager living in New York with her single mother Libby (Kelly Preston), a wedding singer. However, there's something constantly nagging Daphne — she wants to know who her father is. Turns out, it's Lord Henry Dashwood (Colin Firth), a well-off British politician. Chaos ensues when Henry finds himself with a clumsy, outspoken American teenager on his hands. Though he attempts to make Daphne more reserved for the benefit of his political image, she decides to return home upon realizing that staying true to herself is most important.
Throughout "What A Girl Wants," there are several scenes that make no sense. How did Daphne, age 17, book and afford a same-day plane ticket to London? How does her new British boyfriend Ian Wallace (Oliver James), an aspiring musician, manage to get hired for every royal affair? But one scene rises above the rest as making the least amount of sense.
Henry knows where to find Daphne at the end of the movie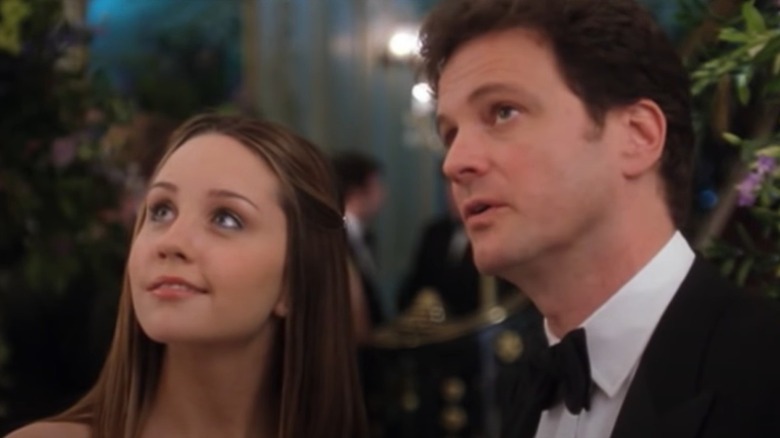 Warner Bros./YouTube
In one of the final moments of "What A Girl Wants," Daphne is back to her normal New York life waiting tables at a wedding as her mom sings. She's sad and disappointed that things ended so poorly with Henry, who she had been vying to meet since she was a little girl.
Daphne's glum mood instantly improves when she sees Henry approaching the reception on a tiny boat. He flew all the way from London to apologize and tell Daphne, "I wouldn't change anything about you. I wouldn't change one hair on your head." Daphne enjoys her first father-daughter dance, which is happily interrupted by Ian, who tags along with Henry.
It's a sweet, tear-inducing scene, but it leaves a lot of unanswered questions. First, it's unclear how Henry knows where to find Daphne. As a brand new addition to her life, he likely isn't familiar with his daughter's work schedule, yet he arrives like a knight in shining armor with impeccable timing. If he sailed in a few moments later, they would've missed the opportunity to share the dance, something she's craved for years. While it's possible Henry contacted Libby about his surprise, she seems so stunned by his appearance that she can't continue singing.
There's also the fact that Ian is able to accompany Henry to America with such limited notice. In "What A Girl Wants," he's the only musician hired for balls and coming-of-age events. If he was slated to perform at an important royal affair, guess they had to find somebody else.