Harry Potter Actor Robert Hardy Dies At 91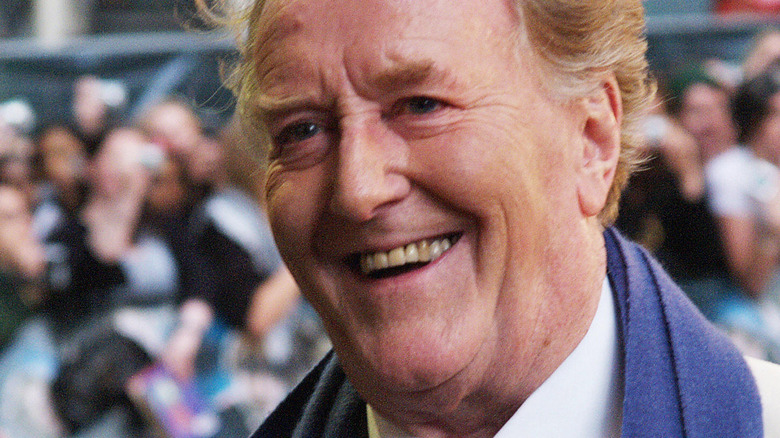 Getty Images
British actor Robert Hardy, who was best known for his role as Cornelius Fudge in the Harry Potter series, has passed away, BBC reports. He was 91 years old.
Hardy made his acting debut in a small role in the TV series Michele and Rene in 1951 and later played the title role in a David Copperfield series. Over the years, he held a number of distinctive roles, playing prince (and later king) Henry in An Age of Kings; Julius Caesar in The Cleopatras; and Winston Churchill in a number of productions, including Winston Churchill: The Wilderness Years, The Woman He Loved, Bomber Harris, War and Remembrance, and, most recently, Churchill: 100 Days That Saved Britain.
Hardy also had a notable role in the TV series All Creatures Great and Small and appeared in Sense and Sensibility alongside his future Harry Potter co-star Emma Thompson. The actor played the role of Fudge in four Harry Potter movies, appearing in Chamber of Secrets, Prisoner of Azkaban, Goblet of Fireand Order of the Phoenix. 
"Dad is also remembered as a meticulous linguist, a fine artist, a lover of music and a champion of literature, as well as a highly respected historian, and a leading specialist on the longbow," his children, Emma, Justine, and Paul, said in a statement. "He was an essential part of the team that raised the great Tudor warship The Mary Rose. Gruff, elegant, twinkly, and always dignified, he is celebrated by all who knew him and loved him, and everyone who enjoyed his work."