Pacific Rim Uprising Release Date Changed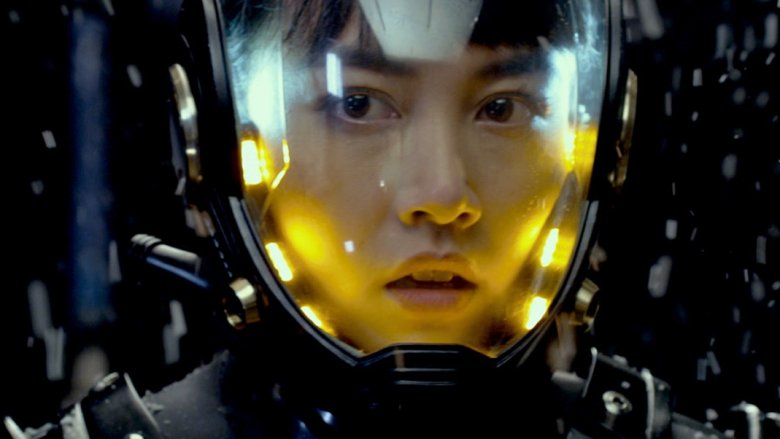 There has been a shift in Pacific Rim Uprising's schedule. 
According to Deadline, the release date for Legendary's Pacific Rim sequel has been pushed by a month. It was originally supposed to debut in theaters on February 23, 2018; now, the film will launch on March 23 of that year. Distributor Universal Pictures confirmed the date change on Wednesday. 
The updated release of March 23 places the film on the same weekend as Robin Hood, a fresh, action-adventure take on the traditional tale that stars Taron Egerton as Robin Hood, Jamie Foxx as leader of the Merry Men outlaws Little John, Ben Mendelsohn as the Sheriff of Nottingham, and Jamie Dornan as Robin Hood's half-brother and Merry Men member Will Scarlet. Additionally, Pacific Rim Uprising will now stomp its way into theaters just seven days before Steven Spielberg's highly anticipated sci-fi romp Ready Player One. 
It's unclear why Universal and Legendary moved the release date, as Pacific Rim Uprising was previously slated on a clear weekend and followed only a week after Marvel's Chadwick Boseman-led Black Panther. Perhaps the studios want to give the follow-up flick a bit of breathing room to perform well at the box office. 
Daredevil showrunner and Spartacus creator Steven S. McKnight is on board to direct the film, with Guillermo del Toro serving as producer. Pacific Rim Uprising stars John Boyega as Jake Pentecost, Idris Elba as Stacker, Scott Eastwood as Nate Lambert, Charlie Day as Dr. Newt Neiszler, Burn Gorman as Dr. Hermann Gottlieb, Rinko Kikuchi as Mako Mori, Cailee Spaeny as Amara Namani, Jing Tian as Liwen Shao.
Pacific Rim Uprising will premiere in theaters on March 23, 2018. Until then, check out the other movies we can't wait to see next year.