The Biggest Mistake Jack Ever Made On Blue Bloods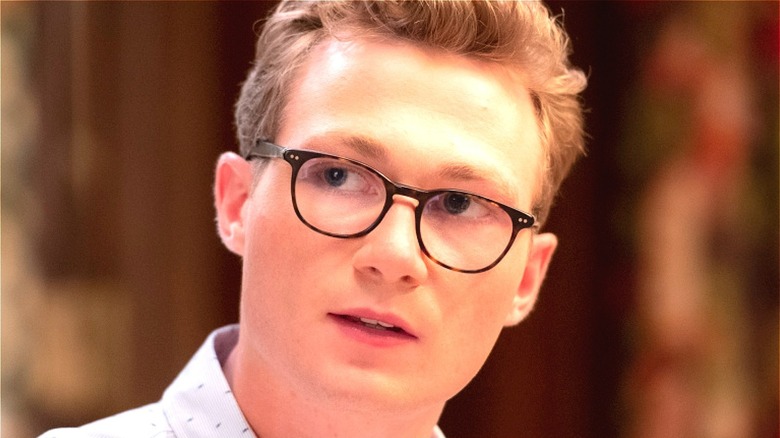 John Paul Filo/CBS
Cop dramas are a television favorite and have been for decades — a status they're unlikely to lose in the foreseeable future. The small screen classic "Law & Order" recently returned, its spinoff, "Law & Order: Special Victims Unit," continues to find success, and more recent efforts like "Chicago P.D." are in the process of cementing legacies of their own. Naturally, one has to wonder how they've all managed to do well in such a competitive marketplace. Well, that's because most of them have a unique hook or narrative element that keeps viewers coming back week after week.
Case in point, "Blue Bloods": a CBS police procedural that upholds the tenets of its oversaturated genre yet stands out from the pack by shining a spotlight on family. The series follows the Reagan family, who are heavily involved in law enforcement and the legal system at large in some form or another. Patriarch Frank Reagan (Tom Selleck) serves as the New York Police Department's commissioner, with his sons Danny (Donnie Wahlberg) and Jamie (Will Estes) working alongside him. Meanwhile, Frank's daughter, Erin (Bridget Moynahan), works at the district attorney's office.
The Reagan family is a dynasty in the New York legal system, one that will likely live on for generations to come. Danny alone is the father of two sons, Sean (Andrew Terraciano) and Jack (Tony Terraciano), who could easily carry on the family legacy. Still, particularly the latter has made some notable mistakes in his young life. Here's arguably the biggest of the bunch so far.
Jack's decision to go underage drinking wasn't his wisest move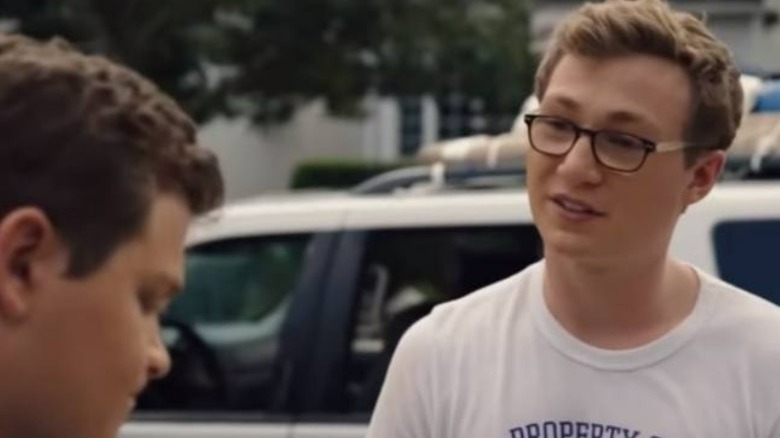 CBS
As of "Blue Bloods" Season 12, Jack Reagan is in his early 20s and in the process of figuring out what he wants to do with his life. He's currently in college and has considered careers in the medical field and the United States Marine Corps, but he continues to keep his options open. He thought for some time that he had to find a gig similar to those of his family members, though his father has reassured him that he supports him doing whatever he wants in the future. His dad has also warned him not to make poor decisions, like underage drinking.
The Season 7 episode "Good Cop Bad Cop" put Jack on the hot seat during his early teenage years. One day, instead of attending his high school classes, he skipped in favor of going to a party with his friends. Ignoring the consequences, he decided to have a few drinks despite the fact that he broke the law in doing so. Foolishly, Jack filmed the entire thing on his phone, which his mother, Linda (Amy Carlson), later found, resulting in both a stern talking to and the loss of his phone privileges. Play stupid games, win stupid prizes.
Doing right by the law is clearly a core value of the Reagan family, and Jack boldly went against that in "Good Cop Bad Cop." Sure, it's not uncommon for teens to drink alcohol in secrecy, but when one of your parents is a detective, it's much more difficult to get away with. Jack has surely learned from his mistake, and given how supportive his family is of him becoming his own person, their trust in him is seemingly repaired.