The Parker Schnabel Moment On Gold Rush That Went Too Far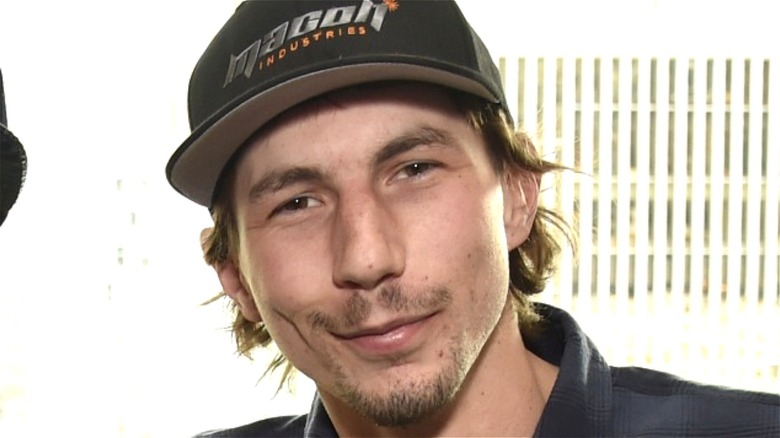 Bryan Bedder/Getty
Over the years, Discovery's "Gold Rush" has seen numerous teams come and go looking for treasure out in the Yukon. After spending a ton of money upfront on equipment, these teams then have to find gold so that they can turn a profit and make that initial investment worth it. Some groups have proven to be more fruitful than others over the seasons, but what's astonishing is the consistency displayed by young prodigy Parker Schnabel.
Compared to the likes of Tony Beets and Rick Ness, Schnabel's a young guy, but he's been on the mining show one way or the other since its first season back in 2010. He has ample experience under his belt, so it should come as no surprise when he's able to secure thousands of ounces of gold worth millions of dollars. He may be young, but it's clear he takes this line of work seriously, amassing a net worth of roughly $10 million. However, just because he's good at his job doesn't mean he's immune from making the occasional poor decision, as he demonstrated in Season 9 of the series.
Some fun leads to a serious injury on Parker Schnabel's crew
All work and no play make Jack a dull boy. 
It's understandable that you need to cut loose a little bit when you're out on a mining site for weeks on end. Still, you probably want to avoid any activities that could put anyone in your crew out of commission. That's what Parker Schnabel learned the hard way in "Gold Rush" Season 9. He and Mitch Blaschke went on a jet boat ride to have a little fun between expeditions, and they wound up in a pretty nasty crash in the process. As part of that, Blaschke broke one of his arms, meaning he had to go home early, unable to complete the job. 
As you can see from clips from the episode, Schnabel is beaten up over the incident. He blames himself for what happened to Blaschke, and he's incredibly apologetic when he goes to check in with him. Blaschke maintains a positive mindset, insisting that it could've been a lot worse. Luckily, a broken arm can be healed, but Schnabel hopefully learned an important lesson about engaging in potentially hazardous activities while on the job site.