What Happened When The Batman's Colin Farrell Visited Starbucks As The Penguin?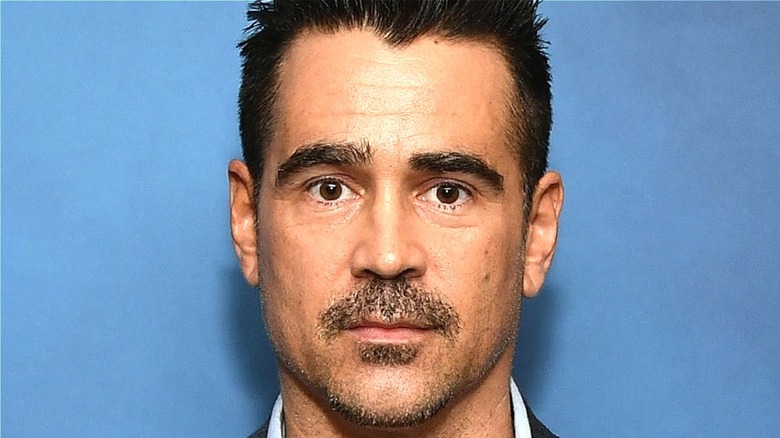 Slaven Vlasic/Getty
Being Gotham City's infamous crime lord the Penguin probably has its ups and downs. On the one hand (or flipper, depending on which version of the character we're talking about), you wield enormous power over Gotham's underworld. On the other hand, you look like a penguin.
Colin Farrell is the latest actor to step into the Penguin's high-end footwear to embody the character in a new big screen incarnation, for the hotly anticipated film "The Batman." As everyone who's caught any of the film's trailers or commercials already knows, he's nearly unrecognizable in the role, with a wealth of prosthetics and makeup having a chameleonic effect on the well known actor. And in a recent interview, Farrell revealed that he put those prosthetics to the test in what is by now a tried-and-true way: by going out in public wearing them.
And if you think Colin Farrell is unrecognizable in "The Batman" as the Penguin, just imagine how little he would resemble himself in line at Starbucks.
Farrell told the tale during a recent tandem interview with himself and John Turturro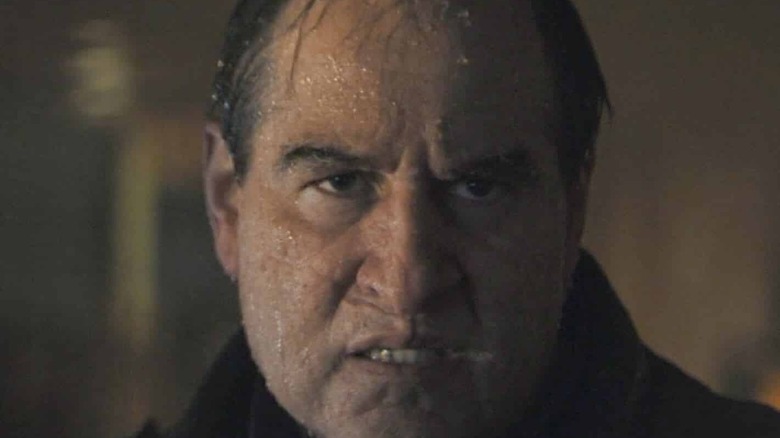 Warner Bros.
Farrell and "The Batman" co-star John Turturro (who's playing mobster Carmine Falcone in the movie) appeared with Collider Interviews to discuss their work on the film. Both actors speak glowingly about "The Batman" as a serious piece of filmmaking and not the usual disposable superhero fluff.
But eventually a question about Farrell's distinctive Penguin makeup comes up, and Farrell says that on his very first day in the full Penguin gear he "took it for a spin" by heading to a local Starbucks in Burbank. "I went into Starbucks and ordered myself a very un-Oswald [Cobblepot, the real name of the Penguin] drink, an oat milk latte with two stevia sweeteners." Farrell says that he didn't appear to be recognized, but that he did get "a couple of stares, but only because it's such an imposing look."
Imposing is right. "The Batman" opens in theaters on March 4th.