Is The Departed Based On A True Story?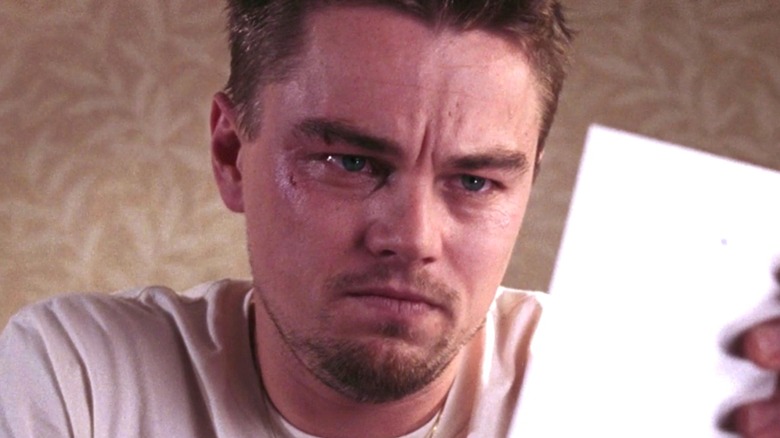 Warner Bros. Pictures
In 2006, legendary director Martin Scorsese mixed new and old Hollywood stars in a cat-and-mouse crime drama set in Boston that proved to be one of the most acclaimed movies of the 2000s. "The Departed" won four Oscars at the 79th Academy Awards — Best Picture, Best Director, Best Film Editing, and Best Adapted Screenplay — and received a fifth nomination for Best Supporting Actor, but Mark Wahlberg lost to Alan Arkin in "Little Miss Sunshine" (via Oscars.org). The film was also a huge success at the box office, making over $291 million on a reported budget of $90 million (via Box Office Mojo).
The movie follows Billy Costigan (Leonardo DiCaprio) and Colin Sullivan (Matt Damon), two Boston area natives who join the Massachusetts State Police at the same time. However, Sullivan uses his position to work with Irish crime boss Frank Costello (Jack Nicholson), while Costigan is recruited for an undercover assignment to infiltrate Costello's operation. As the Massachusetts State Police attempt to investigate Costello, Costigan and Sullivan slowly grow aware of the other's presence and attempt to weed the other out from the inside.
Fans of the film may be aware of some of Boston's real-life history with organized crime in the 20th century, but how much of "The Departed" is actually based on a true story?
The Departed is a remake loosely inspired by real-life gangster Whitey Bulger
First things first, "The Departed" is a Warner Bros. remake of a 2002 Hong Kong movie called "Infernal Affairs" (via Variety). Much of the actual story and plot in "The Departed" is similar to "Infernal Affairs," but adapted for American audiences. While "The Departed" is not necessarily based on a true story, Jack Nicholson's character Frank Costello is based on real-life Boston gangster James "Whitey" Bulger, who led the infamous Winter Hill Gang out of Somerville, Massachusetts, in the late 20th century (via The Wrap). 
In "Directors Close Up 2: Interviews with Directors Nominated for Best Film by the Directors Guild of America," a compendium of interviews with Oscar-winning filmmakers, Scorsese told editor Jeremy Kagan that basing the character on Bulger was born from Nicholson's desire to add "something a little more" to the typical gangster film, and that screenwriter William Monahan had the actual idea to base the character on Bulger. "Once we began to read the books on these people and the situation in Boston at that time, nothing that we did in the film was, in a sense, exaggerated in any way," Scorsese said.
Like Nicholson's character in "The Departed," Bulger was also a real-life FBI informant who worked with corrupt FBI agents who helped cover up his crimes (via The American Conservative). While Nicholson's character is killed midway through "The Departed," Bulger fled Boston in 1994 and was finally arrested in Santa Monica, California, in June 2011 (via The LA Times). As reported by The Wrap, Bulger was murdered in prison on Oct. 30, 2018.
Matt Damon's The Departed character is loosely based on a real FBI agent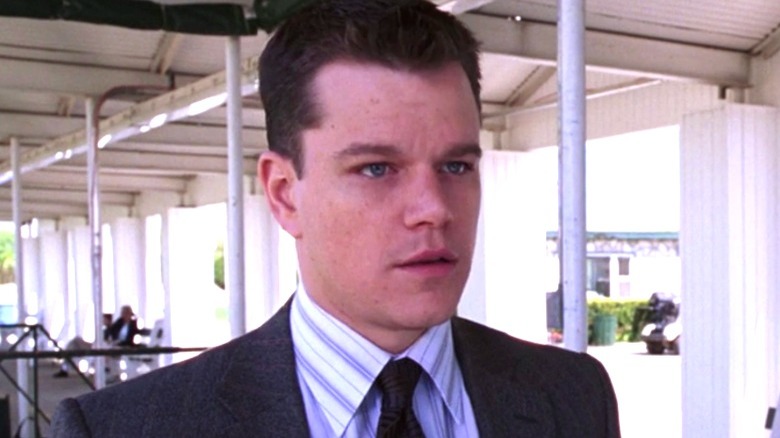 Warner Bros. Pictures
Matt Damon's "The Departed" character, Colin Sullivan, meets Frank Costello as a minor and is groomed to eventually work as a mole for Costello within the Massachusetts State Police. The character isn't too far off from real-life FBI agent John Connolly, who actually grew up in the same South Boston housing project as James "Whitey" Bulger. 
According to The Boston Globe, Connolly and Bulger made a deal in 1975, and for the next two decades, Bulger fed information to the bureau about the Winter Hill gang's rivals in the criminal underworld in exchange for Connolly's help preventing the FBI from prosecuting Bulger and his associates. "Whitey only talked to me because he knew who I was and he knew me from when I was a kid," Connolly told the Globe in a 1998 article. "He knew I wasn't going to be wired up on him. He knew I was friends with his brother Bill."
As reported by LA Magazine, Connolly was convicted of second-degree murder in 2008 for his association with the murder of John B. Callahan, who was killed in Miami in 1982. Callahan was murdered on Bulger and his associate Stephen Flemmi's orders — Connolly had tipped the gangsters off that Callahan might testify against the Winter Hill gang for their involvement with a different murder. The former FBI agent was sentenced to 40 years in prison, but was granted a release for medical reasons in February 2021 (via the Boston Herald).
Like Connolly, Damon's character Sullivan knows Costello from when he grew up, which plays into their intense and deeply corrupt relationship as informants for each other's organizations.