The Deacon Scene On The Bold And The Beautiful That Went Too Far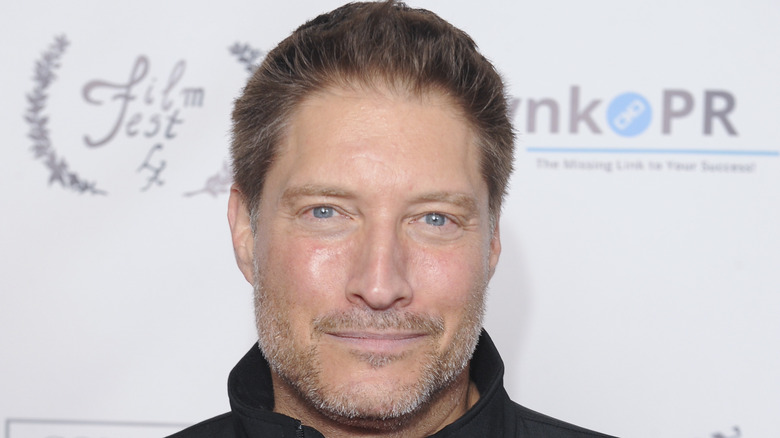 Amy Graves/Getty Images
Deacon Sharpe (Sean Kanan) may disappear from "The Bold and the Beautiful" every few years, but each time he returns, fans of the CBS soap opera know that something dramatic is about to occur. Appearing in over 700 episodes starting in 1990 (via IMDb), Kanan's character of Deacon is shunned by Ridge Forrester (Thorsten Kaye), Liam Spencer (Scott Clifton), and several others because of his questionable actions past and present.
Following his most recent hiatus, Kanan excitedly took to Twitter on October 6, 2021, to announce that "daytime's baddest bad boy" is back on "The Bold and the Beautiful." Holding fast to tradition, viewers didn't have to wait long for Deacon to stir up some trouble among the core cast, though this time, it's not entirely his fault. During the family's annual New Year's Eve shindig, Sheila Carter (Kimberlin Brown), who has a longtime feud with Brooke Logan (Katherine Kelly Lang), switches up the non-alcoholic drink of Brooke, a former alcoholic. While intoxicated, the wife of Ridge ends up kissing Deacon and finds herself in bed with him the next morning.
While Deacon's part in possibly destroying their marriage is pretty awful, this is nothing compared to a controversial love triangle he found himself in 20 years ago.
Deacon slept with Brooke while married to her daughter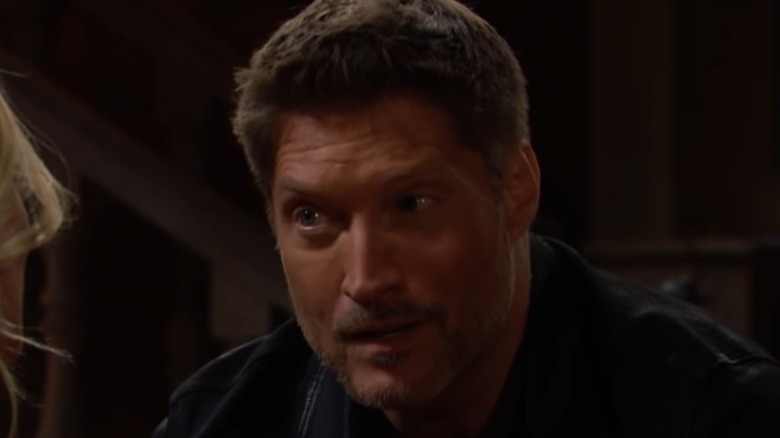 CBS/YouTube
Soap opera fans were stunned in 2002 by an unexpected plotline that involves Deacon, Brooke, and her daughter Bridget Forrester (Jennifer Finnigan), who is married to Deacon at the time. The marriage between Deacon and Bridget is denounced by the Forrester clan, who feels he is only using her to get to Amber Moore (Adrienne Frantz) and gain custody of his son, Little Eric. Amber is raising Deacon's baby as her own after the death of Little Eric's mother, Amber's cousin Becky Moore Garrison (Marissa Tait).
In the midst of all of this, Deacon cheats on Bridget with none other than her own mother Brooke. As if this scandal isn't bad enough, Deacon impregnates Brooke with their daughter Hope (Annika Noelle). Though Brooke attempts to pass off the baby as that of former love interest Whipple "Whip" Jones III (Rick Hearst), the truth eventually comes out. Naturally, Bridget is devastated.
Though fans of "The Bold and the Beautiful" had to admit that the chemistry between Deacon and Brooke was undeniable, they couldn't forgive him for his betrayal of Bridget. On Twitter, @Dylan_StJaymes wrote, "It was hot as hell and great drama but an unjustifiable and huge betrayal of Bridget on an emotional level." On Reddit, u/pixelboots believed he did care for Bridget, "but not enough to stop himself hooking up with Brooke." u/Double-Kicks added that Bridget, who is "arguably the most innocent character," didn't deserve that kind of pain.