The Batman's Robert Pattinson Has A Hilarious Reaction To Zoe Kravitz's Twilight Comments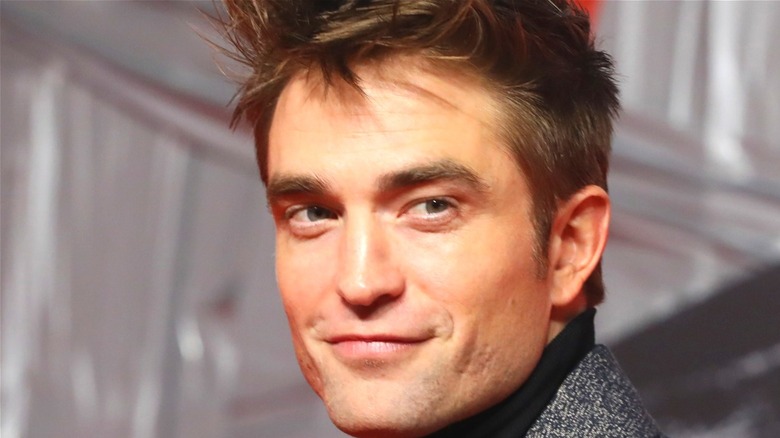 Lia Toby/Getty
Robert Pattinson is the latest actor to take on the role of DC Comics' Dark Knight. The British actor stars as Bruce Wayne and his superhero alter ego in "The Batman," written and directed by Matt Reeves. Due to hit theaters nationwide on March 4, "The Batman" is a star-studded affair, starring Zoë Kravitz, Andy Serkis, Paul Dano, Colin Farrell, and more. From the looks of the trailer, Reeves' vision of Gotham and its most notorious villains and antiheroes promises to be darker than previous adaptations.
Before landing the coveted role of Batman, Pattinson had already made a name for himself by starring in another high-profile film franchise. Pattinson played vampire Edward Cullen in 2008's "Twilight" which was adapted from the popular book series written by Stephenie Meyer. The movie, while not a critical hit, was a giant commercial one, grossing over $400 million worldwide (via Box Office Mojo). The role of Edward was a breakout one for Pattinson, for better or worse. Despite appearing in dozens of films over the past decade, the actor's career remains inextricably linked to the often maligned YA franchise. However, one person in Pattinson's life is definitely not an Edward Cullen fan: his 'The Batman" co-star Kravitz.
Robert Pattinson tells Zoë Kravitz it isn't 'cool to be a hater'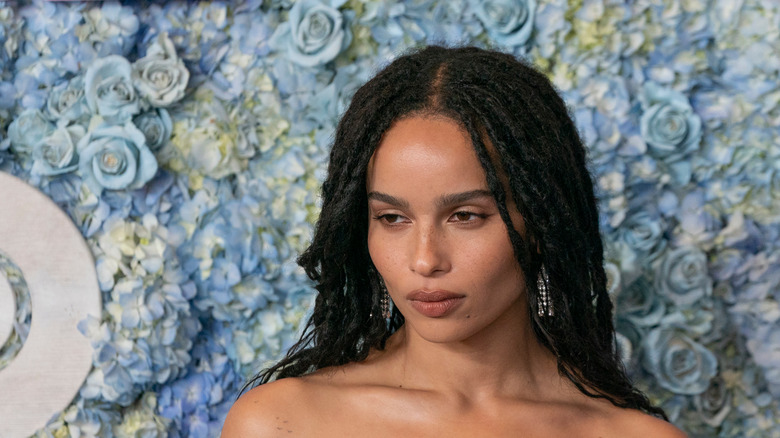 lev radin/Shutterstock
People magazine's official TikTok released a video of Robert Pattinson and Zoë Kravitz, who, while promoting "The Batman," take a brief detour, discussing the "Twilight" movies. After Kravitz reluctantly admits that she's never watched "Twilight," Pattinson chuckles and responds, "Yeah, right. It's not even cool to be a hater anymore. That's so 2010." Kravitz quickly clarifies that she's not a hater, just that she hasn't seen it. Kravitz, perhaps worried she had offended Pattinson (which she clearly does not), fumbles over her words, trying to explain how the worldwide phenomenon passed her by.
After telling Pattinson the vampire saga wasn't her thing, Kravitz suddenly remembers that she's seen the first movie, although not entirely of her own free will. The actress' reveals her best friend "made" her go. The experience didn't leave a lasting impression on Kravitz, who plays Selina Kyle/Catwoman in "The Batman." Kravitz confesses she didn't "really remember it" and apologizes to an amused Pattinson, who responds that there are "a lot of experiences involving me you've just completely erased." Kravitz laughs and buries her head in her hands. Thankfully, it doesn't appear that anyone's feelings are genuinely hurt during the exchange.