Resident Evil Producer Working On The Long Dark Movie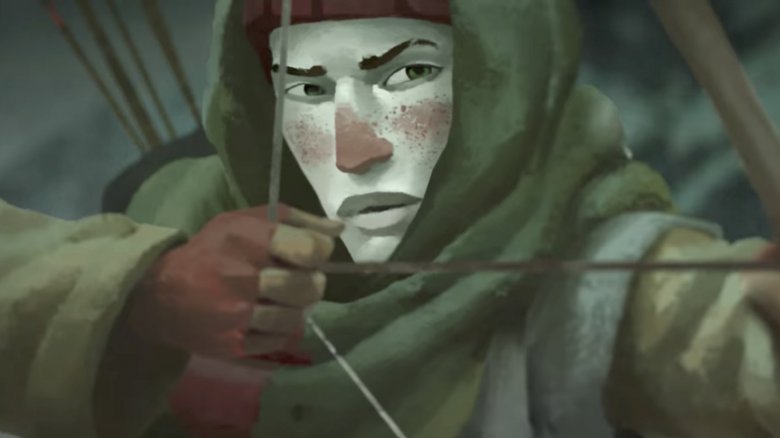 Hinterland
The critically acclaimed survival video game The Long Dark is on the path to the big screen thanks in part to a man who knows a thing or two about video game movies.
According to The Hollywood Reporter, Resident Evil producer Jeremy Bolt has partnered with developer Hinterland to create a live-action film based on the game which has already sold 1.3 million copies ahead of its official PlayStation 4 release on Aug. 1. 
The post-apocalyptic game revolves around a bush pilot named Will Mackenzie and a doctor named Astrid Greenwood. The pair become stranded in the wilderness of Northern Canada after a geomagnetic disaster, and as they search for each other, they come to terms with the drastic changes to the world around them. Think of The Walking Dead mixed with The Road and The Last of Us.
To give fans an idea of what to expect, Hinterland created a short film called Elegy, featuring Oscar winner Christopher Plummer. Raphael van Lierop, founder and creative director at Hinterland, wrote the short, which you can watch below.
"My goal with Hinterland, starting with The Long Dark, has always been to create original entertainment properties that could span multiple mediums, exploiting the storytelling potential of each form," said van Lierop in a statement. "Partnering with Jeremy on this project is the first step in achieving that vision of true cross-platform storytelling in the world of The Long Dark."
Bolt said he approached van Lierop about a movie adaptation. "I first reached out to Raphael as a fan of The Long Dark," he said. "I was immediately taken by the game's stunningly immersive landscapes, eerily solitary and realistic nature; it is an existential tale of moral, emotional and physical endurance with strong characters to build on; it is also a mystery. It is an honor to try to do justice to it on film."
It's too early for details about the cast or director, but we'll keep you posted as more news develops. Meanwhile, take a look at more video game movies you didn't know are in development.